Grey's Anatomy star Justin Chambers is finally doing better.
"I'm doing really good â€" I'm actually sleeping!" Chambers, 37, who plays Dr. Alex Karev on the ABC hit, told a reporter at the kick-off party for the Butterfly Ball Tuesday at Saks Fifth Avenue in Beverly Hills.
In January, Chambers voluntarily checked himself in at UCLA Medical Center to get help with a pre-existing sleeping disorder for three days.
These days, "I am really enjoying life," the Grey's Anatomy actor said.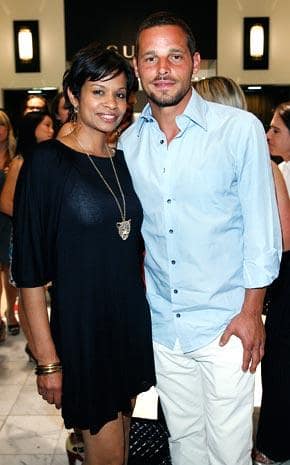 What's helping Justin Chambers (with wife Keisha) settle his life down?
Bikram yoga, which he's been doing for the past two months.
"It is where you sit in a 104-degree room, and you stretch for an hour-and-a- half," he explained. "I swear by it â€" it's incredible."
His wife Keisha Chambers â€" with whom he has five kids â€" has also been a source of support.
"We are going on 14 years," Justin Chambers said. "When we get to 50, we will send you a postcard!"
Steve Marsi is the Managing Editor of TV Fanatic. Follow him on Google+ or email him here.