TV Guide has what many would consider to be breaking news.
According to a spoiler-filled column, the publication says "of the key Heroes dies at the end of this volume..."
The magazine goes on to write that Ali Larter - whose character seems useless - is on board as being "100 percent part of Heroes," while Hayden Panettiere has been hyping the new volume of the show more than any other cast member.
So it's unlikely either of these actresses will be leaving anytime soon.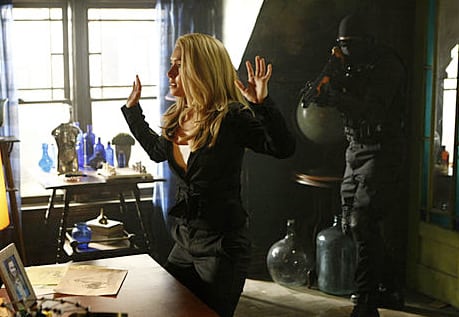 Here's the real question, however: does anyone actually die on Heroes?
There's a better chance or Ari going an entire episode of Entourage without cursing than there is of a character remaining in the ground on this series.
Matt Richenthal is the Editor in Chief of TV Fanatic. Follow him on Twitter and on Google+.