Welcome to the latest edition of the 90210 Round Table!
While readers gather in our 90210 forum to discuss the latest episode, our writers wish to get in on the action, as well. With that in mind, we dissect various developments from "The Porn King" below.
How did we feel about Adrianna and Navid's first time? Or about Teddy in general? Find out now...
Adrianna and Navid: Romantic? Or wrong?
BrendaLova: Wrong. So very, very wrong. I don't doubt Adrianna's true feelings for Navid, but it's no coincidence she finally put out for him so soon after kissing Teddy. That bedroom romp was motivated by guilt, not love.
The Real McKay: Sometimes, it takes a major event to wake one up to reality. Of course Adrianna was wrong to make out with Teddy. But if that made her realize that Navid truly was the man for her, and it was silly to keep waiting, then I see the act as romantic.
Wild4Wilds: Can I go with "wrongly romantic?" No one can defend Adrianna's actions with Teddy, but what would be the alternative? Telling Navid what happened? Then, Adrianna would feel guilty AND be alone. At least now she's used the incident to further her relationship with the man she loves.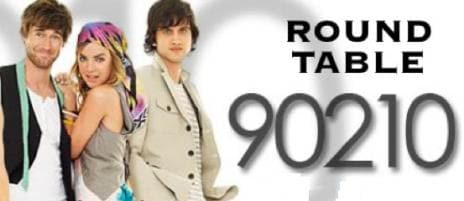 Do you like Teddy?
BrendaLova: I'm coming around on him. He clearly says the wrong thing at the wrong time, but it sounds like his father is a bit of a nut case. Always look to the parents when analyzing an individual and be understanding of their problems when there's a valid basis for them.
The Real McKay: With abs like that, who wouldn't like him?!?
Wild4Wilds: No. I can overlook his mistimed jokes - especially the one about the homeless guy, it was funny! - but I don't approve of his lack of respect for Navid. Back off, man. Adrianna is happy with someone else.
Is this the end of the line for Sasha and Dixon?
BrendaLova: Yes. But at least Dixon will go down swinging. I loved his lie about actually working in porn.
The Real McKay: Probably. But if anyone can pull it off, Dixon can. The man is smooth, has a winning smile and really is a caring individual. It may take a lot of begging, pleading and roses - but he can salvage this relationship.
Wild4Wilds: I hope not. Sasha has no one to blame but herself here. How old does she think Dixon is? 35? 40? She believed what she wanted to believe originally because the chemistry was there. That won't change just because Dixon is in high school.
Are you excited to see Jen gets what's coming to her?
BrendaLova: Yes! I also hope Naomi realizes the mistakes she's made. She gets manipulated way too easily by her older sister. It took very little for her to embrace Jen last night, even after she was told all about her sibling's financial lies.
The Real McKay: No, because it likely means the end of her character. The show needs a constant bitch to keep things interesting.
Wild4Wilds: I'm more excited to learn about that blueprint Liam pulled out last week. What the heck happened to that? Will we learn more about it?
Matt Richenthal is the Editor in Chief of TV Fanatic. Follow him on Twitter and on Google+.