Dear Tim Kring,
We know the ratings for Heroes are in the toilet. We know this may very well be the show's final season and we know you wish to avoid that fate. But must you really give away major plot developments from the February 8 finale in order to keep fans interested?
In an interview with Fancast.com last week, Kring was asked abut Hiro and Charlie.
Instead of just teasing fans about what's to come, he spilled some major beans: "[Hiro's] quest is  to find Charlie... we will finally deal with that in the season finale when Charlie and Hiro are reunited."
Then again, perhaps we should be thanking Kring. We might not need to tune in to see how this atrocious season concludes anymore!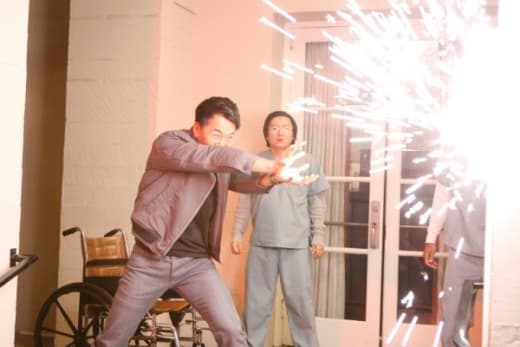 Elsewhere in the conversation, Kring touched on other storylines and subjects. Excerpts are below...
On Samuel's plans: It's not so much about what he wants to avenge, but the underlying motive for his slow descent into megalomaniacal insanity is revealed in Episodes 15 and 16.
On Sylar: He re-encounters the carnival, but he's also on a bit of an existential quest to find out what his life is all about. He was told he would die alone, and that starts to play on him. There is some unexpected stuff between him and Peter in the last two episodes. A strange alliance has to be formed.
On the end of the season: Samuel's plan to expose the entire world to these people starts to really crank up and build to a crescendo.
Sure. We'll believe that when we see it, considering the utter lack of urgency throughout this entire season. There's been nothing at stake whatsoever.
Matt Richenthal is the Editor in Chief of TV Fanatic. Follow him on Twitter and on Google+.