Life Unexpected Producer Previews Lux Love Triangle, "Big" Season Finale
Matt Richenthal at .
A week ago, we heard from the Life Unexpected cast, as various actors and actresses have fans a glimpse at what's ahead on this CW drama.
But Kerr Smith, Shiri Appleby and company left out a few juicy nuggets. For example: Who is about to get involved in a love triangle? And how is the show preparing for a second season?
Executive producer Liz Tigelaar spoke to TV Guide and provided answered to these questions and more. A few key excerpts:
The Cate Escape: "When we get to Episode 7, things really come to a head for Lux and Cate, and Lux chooses Baze at that point as her parent. She wants to be with Baze and she's closer to him."
Jonesing for a Relationship: Austin Butler will come aboard as a boy named Jones and "There is going to be a Bug-Lux-Jones triangle that starts to brew. Jones is a mini-Baze... Baze likes Jones so much better than Bug, though we also see Baze' relationship with Bug develop."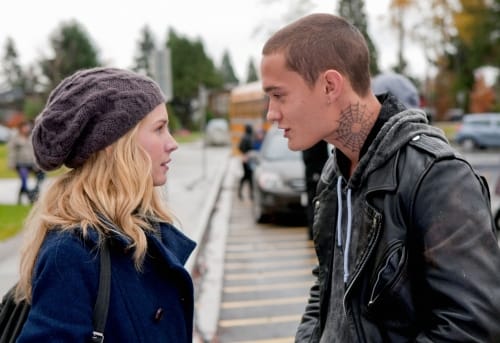 Terms of Engagement: Ryan and Cate engagement "definitely changes their show. It goes from being about two single people to a show about a couple, which wasn't necessarily what the station had in mind. There are work and personal repercussions that come out of it.. They haven't thought ahead, so there's going to be fallout."
Season Final-OMG! "We go out big. It's not going to be like, 'Come back to find out what happened,' but it will be like 'Oh my God, that happened.' It definitely launches us into the next season with a lot of conflict, complications and obstacles."
Of course, The CW is yet to pick up Life Unexpected for a second season. Do you hope it does?
Read this full interview at TVGuide.com.
Matt Richenthal is the Editor in Chief of TV Fanatic. Follow him on Twitter and on Google+.