Season Finale Pregnancy Shocker Ahead ... But Who?!
Steve Marsi at .
A character on a popular one-hour drama is going to be pregnant on the season finale of her show. That's according to Entertainment Weekly's Michael Ausiello. But who is it?
Apparently it's a series that gets a lot of PR on sites like EW and this one, and "its rabid following is one of the scariest, most enthusiastic around." Hmm ... Gossip Girl maybe?
Oh, and the character who is expecting is perhaps the last one you'd expect.
Any theories? We've thrown out a few below ... submit yours and we'll add it!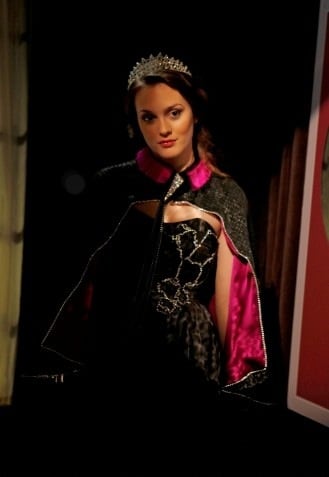 Blair Waldorf or Serena van der Woodsen, Gossip Girl: Either Upper East Sider would work as both are in sizzling relationships, and GG is due for a bombshell.

Jenny Humphrey, Gossip Girl: Because it's Gossip Girl, you have to expect the unexpected and the "OMFG" at the same time. High school junior J would do it!
Ella Sims, Melrose Place. We can see a "who's the father" angle there. We would also like to see more love scenes involving Katie Cassidy. Was that out loud?
Elena Gilbert, Vampire Diaries. Which Salvatore is the dad? The plot thickens!
Nora Walker, Brothers & Sisters. Life begins at 65? Would certainly be a TV first.
Alicia Florrick, The Good Wife. Given her marriage, that would be unpredictable.
Addison Montgomery, Private Practice. They already did it with Violet, but hey.
Ditto various Glee scenarios. They wouldn't do that twice in one season, right?
M. Allison Hart, NCIS. Gibbs' big decision: knocking up Rena Sofer's character?
Meredith Grey, Grey's Anatomy. Baby McDreamy? Too perfect ... and obvious.
Lexie Grey, Grey's Anatomy. Now we're talking.
Comment with your theories and we'll add them to the list above!
Steve Marsi is the Managing Editor of TV Fanatic. Follow him on Google+ or email him here.