Life Unexpected Season Two Spoilers: What's an Isosceles Love Triangle?
Matt Richenthal at .
Cate and Ryan got married to conclude season one of Life Unexpected.
So any problems between these two and Baze are over with, right? Wrong!
"Just because [Cate] married [Ryan] doesn't mean she doesn't still have feelings for Baze," Shiri Appleby told E! News this week.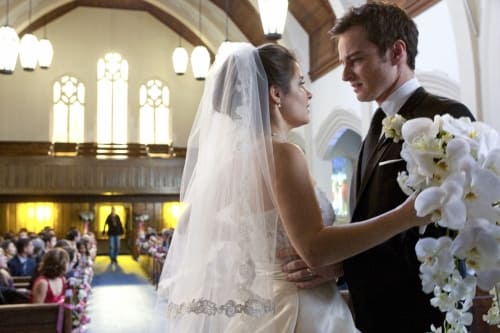 High drama alert! As they look forward to the return of their show this fall (on Tuesday nights, take note, fans!), cast members Appleby, Kerr Smith and Kris Polaha have a preview of what's ahead for each of their characters. To wit..
Appleby: "Cate and Ryan are now married, and there are going to be some obstacles they're going to have to work through. And Cate's job might be up in the air at some point."
Smith: "It's not even your typical love triangle; it's more of an isosceles type of love triangle. It's really screwed up and weird."
Polaha: "Marriage is an important institution, and Baze will respect it. Which means Baze is going to have a new love interest. There's some fun stuff about to happen. And instead of Cate and Baze having that [back and forth], he's going to be there for her. And they're going to raise Lux together."
We can't wait. Is it September yet?!?
Matt Richenthal is the Editor in Chief of TV Fanatic. Follow him on Twitter and on Google+.