United States of Tara Season Premiere Review: Who Will Not Win?
Matt Richenthal at .
Setting wise, United States of Tara picked up right where it left off on the third season premiere: in the Gregson's backyard.
But, plot wise, a lot had transpired in the six months or so since Charmaine was left at the alter and she and Tara learned about their molesting half-brother, Bryce. Within minutes of "...youwillnotwin...," we discovered:
Lionel and Marshall were in a steady, happy relationship, one that involved camera babies, but not the use of the word "boyfriend."
Kate was living with Charmaine, desperate to forget her past and get a job.
Tara was one semester short of graduating and anxious for a diploma.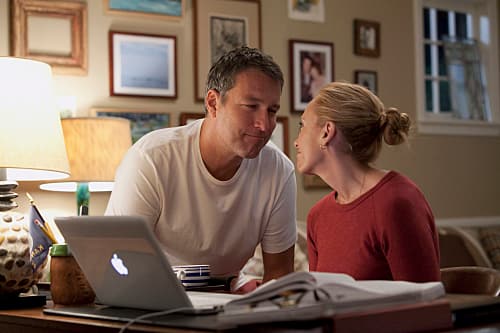 The latter storyline was dropped on viewers seemingly out of nowhere, but will clearly serve as the basis for the season and offers a world of possibilities.
The first is Eddie Izzard as Tara's psychology professor. Yes, I'm assuming she gets into his class because, let's face, she could be teaching that thing with Shoshanna effectively writing her papers. The veteran actor was given little to do this week, but should make for an interesting recurring star.
Then there's Tara's past, which isn't interested in remaining as hidden as she'd like. Buck wants to dig Bryce up (or put him in the ground, to be more precise) and whatever drove Tara to attempt suicide years ago isn't finished with her, either.
Is it just stress that brings the alters out? Is there a specific reason why college drives Tara's to such depths? Is that a new personality trying to break free when typing out curse words and the mysterious tagline of "youwillnotwin?" Who, it must be asked, is "you" in this phrasing?
Many questions from just one episode, and two seasons' worth of solid storytelling to make me believe we'll get satisfactory answers. Along the way, Neil will continue to make us laugh and even swoon, in his unique way; Max will try not to crumble under the weight of his unusual marriage and floundering job; and Kate, well... hopefully she won't eat at Barnaby's again any time soon.
Matt Richenthal is the Editor in Chief of TV Fanatic. Follow him on Twitter and on Google+.