Another fun guest star saved the latest episode of Wilfred from boring me again with non-stop sex and drug references.
A week after Ed Helms may or may not have sexually harassed Wilfred, Rashida Jones showed up on "Respect." The Parks and Recreation star didn't stray too far from her typical role, but she did utter the funniest line of the night, in reference to a Haitian nurse:
She's been a bitch ever since that earthquake.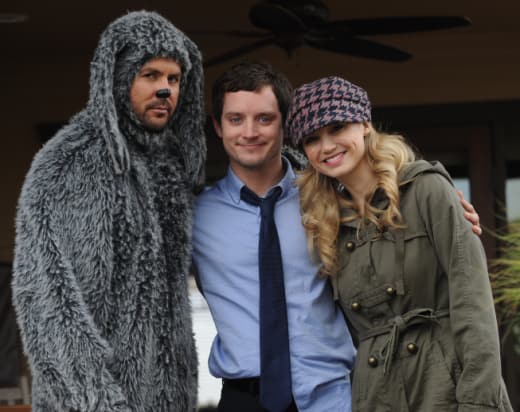 I don't have a lot to say about this series at this point, as there are occasionally humorous quotes, but none are generally related to the premise of Wilfred as a man/dog hybrid.
I did enjoy when he bashed golden retrievers, but the logical side of me can't help but question certain scenes. To wit: what would someone have witnessed if they walked in on Wilfred stealing drugs from the supply closet? The idea is that he's just a dog, only Ryan sees him as a human, right? But Wilfred often takes actions that a dog could never physically take.
Oh well. Keep the enjoyable guest stars coming and I'll try not to overanalyze as the series moves ahead. What did everyone else think?
Matt Richenthal is the Editor in Chief of TV Fanatic. Follow him on Twitter and on Google+.