Former stars of The Office and The Shield have been cast on Chuck.
First, David Koechner - who left Michael Scott a certain present a few seasons ago as Todd Packer - will come on board the NBC hit's fourth episode as "Crazy Bob," a Buy More manager who runs into Chuck and Sarah encounter at the company's Employee of the Year Convention.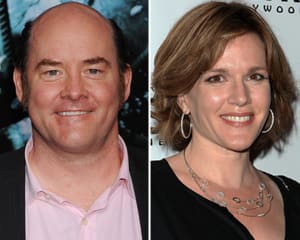 Dent will portray a friend of Bob's and a fellow manager at the convention.
Chuck won't kick off its farewell run of episodes until October 28. Earlier today, we confirmed that Danny Pudi (!!!!) will also make a cameo on the series.