NCIS: Los Angeles Spoilers: Who Gets Shot?
Steve Marsi at .
The third season of NCIS: Los Angeles premieres Sept. 20, with the team on a frantic hunt to find and rescue one of their own in Romania (see season premiere pics).
One of the team members will be shot in this episode.
While you can probably guess who it is if you watched the second season finale, follow the jump to learn who takes a bullet and why the show went that route ...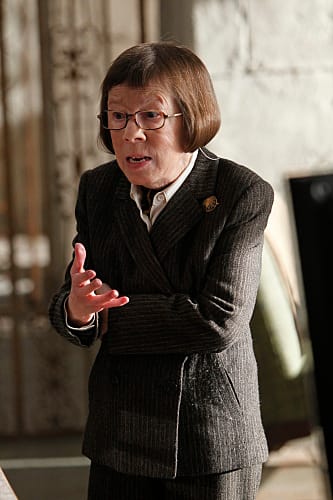 Hetty is shot in the season premiere, and NCIS: Los Angeles creator Shane Brennan says this will ultimately tie together Hetty (Linda Hunt) and Callen (Chris O'Donnell):
"Linda is always up for anything, and it seemed right. It seemed like the right way for us to get into revealing a big piece of Callen's backstory," Brennan tells EW.
In the process, he says, a big part of Hetty's backstory is also revealed: "We find out as much about Callen as we do about Hetty in this first episode ... It was really, I guess, a way of us exploring the hidden relationship between Callen and Hetty."
The premiere - which will pick up right where Season 2 ended and unfold in real time from there - will reveal "quite a lot," and a new string of questions, obviously.
"When you [watch] at something like this, you get answers, but then you're like, 'Ok, but why did that happen. Or when did that happen?' There are more always questions that spring from the answers," says Brennan, summing up the NCIS way.
Check out a clip from the episode, "Lange, H.", below:
Steve Marsi is the Managing Editor of TV Fanatic. Follow him on Google+ or email him here.