When Shonda Rhimes premieres her next new series on ABC, fans of Private Practice and Grey's Anatomy will see many familiar faces. They will include:
Kate Burton (the late Ellis Grey) as Vice President Sally Hewitt.
Jeff Perry (Meredith's father) as the president's chief of staff. 
JoBeth Williams (Addison's mother) as a client of Kerry Washington's professional PR expert.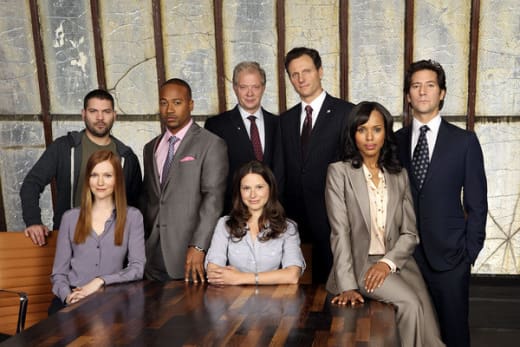 Scandal will premiere in February or March and centers around a crisis management firm. TV Fanatic was on the set this week and will have a slew of interviews and scoop about the show as it gets closer to airing.