It appears as if Pan Am has been grounded permanently by ABC.
A new episode of the drama will air this Sunday (and is previewed below), but star Karine Vanasse Tweeted today that the cast and crew "received THE call [that] Pan Am is only coming back for one more episode after Christmas. But up to the end, we'll give it our all."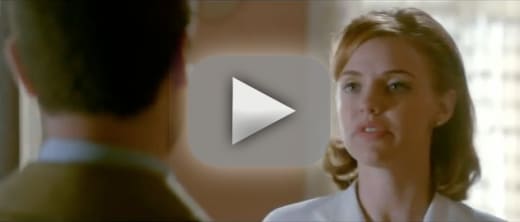 In a statement, ABC contradicts Vanasse, however. A network rep says:
"We are not cancelling Pan Am. We are still in production and will continue to be in production finishing the original thirteen episodes plus one more additional one. We have one more original episode this coming week... and then will return in January with the new episodes, airing all of them. Pan Am is still in contention for next season. We won't know about that until our upfront announcement in May."
GCB (with TV Fanatic favorite Kristin Chenoweth) will take over the 10 p.m. time slot on Sunday nights in March.