Gossip Girl Spoilers: A New Obstacle For Dair
Steve Marsi at .
This week's Gossip Girl episode (see our review and Round Table discussion) marked more progress for the unlikely pair of Dan and Blair, who not only kissed two more times, but more importantly, confessed their feelings.
She even got Chuck to back off in his campaign to destroy the Muppet, but is everything about to blow up in his face now that G.G. tipped the Basshole off regarding the origin of the infamous wedding blast?
If you think the video will torpedo Dair for good, think again ...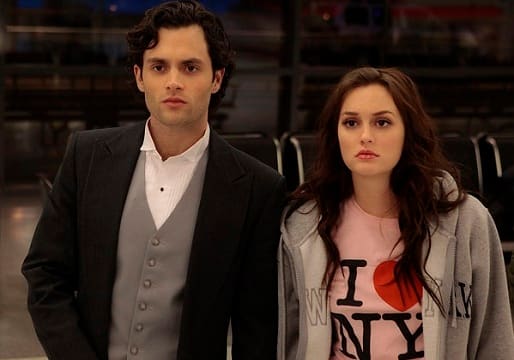 According to TV Line's Michael Ausiello in his column Tuesday, "Dair is not DOA (dead on arrival)."
He goes on to add that, "In fact, they will be going strong long enough to encounter a brand new obstacle, one that is unrelated to (and potentially much more problematic than) the video."
Hmm. Any theories on what that might be? We can think of a bunch, and can't wait to hear yours.
As for their attractive, blonde, mutual friend, he says that "There's something big brewing for Serena this spring, but it's professional more than personal (though the latter will be impacted by the former, and vice versa)."
Share your predictions and comments with us on these and other Gossip Girl topics below!
Steve Marsi is the Managing Editor of TV Fanatic. Follow him on Google+ or email him here.