Grey's Anatomy Clips: Hot Doctors! With Babies!
Steve Marsi at .
In a new clip from tomorrow's Grey's Anatomy, Mark and Derek show off their assets ... at day care!
They are hot doctors with babies, so it makes sense people would stare, but Derek thinks one passerby may have done so for other reasons. In any case, the two friends chat about life, holding their daughters.
All together now: AWW! Take a look the sneak preview below:
ABC has also released three additional clips from the episode, in which Richard mulls a major life change for Adele, and Meredith offers to help him out. She has experience with Adele's condition, as we tragically know.
Meanwhile, Cristina reveals to Mere a surprising (and possibly inaccurate) fear about Owen, while Mark asks his "better half" Jackson how things are going in the romance department. He's just curious.
Watch the sneak peeks from "If Only You Were Lonely" here ...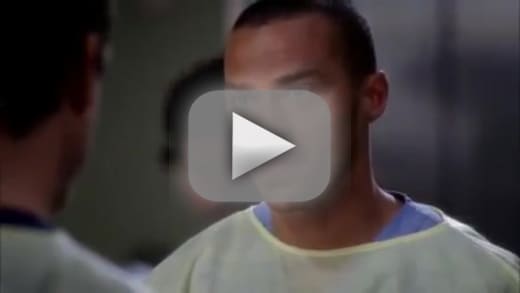 Steve Marsi is the Managing Editor of TV Fanatic. Follow him on Google+ or email him here.