Ian Harding Teases A Reveal, "Juiciness" to Come on Pretty Little Liars
Matt Richenthal at .
Pretty Little Liars is about to go all in.
That's how Ian Harding just described the show's plans to me on the phone, referring to the upcoming revelation of A on the March 19 season finale. How did the actor behind Ezra react when he first learned of this mysterious character's identity?
"I was surprised, then I kind of went 'Ohhhh,'" he said. "Things fell into place and made sense once I thought about it."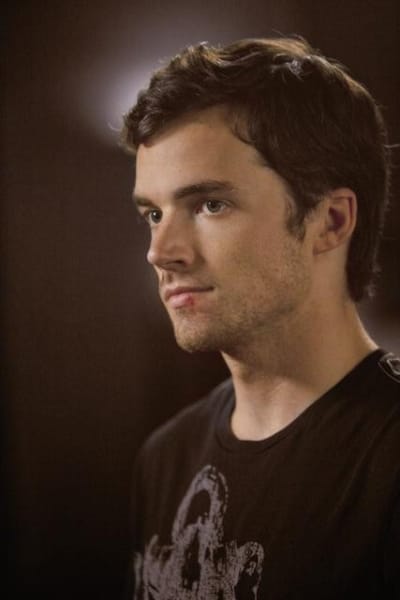 After joking about his initial reaction to this long-gestating secret finally coming out ("I better start looking for other jobs! This show is over!"), Harding actually said the finale sets up season three storylines that make the A reveal practically pale by comparison.
"There are several shockers, aside from finding out who A is, on that episode. Other things will be equally gob smacking. It's not like we end the season on a nice and tidy note. There's more juiciness to come."
Before we even get there, of course, Ezra and Aria have their own issues to sort out. As the former made clear last Monday, he's seriously considering that job offer in New Orleans.
"This is a great opportunity for Ezra, whatever the source of that opportunity is," Harding said, alluding to the bribe from Aria's dad. "It could take his life down a path that is truly remarkable. He's absolutely in love with Aria, but he's been waiting his whole life for this."
So... do tell: What will Ezra do?!? Harding would merely tease: "You'll see him make a very big decision."
Pretty Little Liars airs a new episode tonight. Visit TV Fanatic soon after it concludes for a detailed recap, review and debate.
Matt Richenthal is the Editor in Chief of TV Fanatic. Follow him on Twitter and on Google+.