With season six of Psych resuming on Wednesday, February 29, TV Fanatic is excited to present the easiest, most enjoyable giveaway imaginable. In order to win a prize pack valued at $100, you simply need to do the following:
Watch clips from your favorite USA show. Think you can handle that?
We've teamed up with the network to offer the following items to one lucky Psych-O: A Psych Snuggie; The Psych Season 5 DVD; Psych Coasters; A Pineapple Pillow; Psych Silly Bands
Here is how you win:
Log-in or Register for TV Fanatic. Only registered readers are eligible.
View the following season six clips.
Vote for your favorite in the poll below.
Leave a Comment with your selection and the reason why.
The prize was provided by USA Network, but USA Network is not a sponsor, administrator, or involved in any other way with this giveaway. Contest open to US residents only. We'll select a winner on the morning of February 29, the day of Season 6.5 premiere. Ready to watch and enter? And to Tweet your favorite video to #BestOfPsych? Enjoy!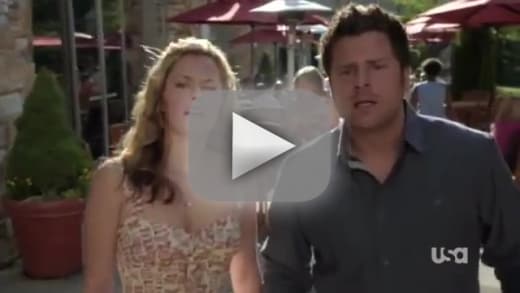 WHAT IS YOUR FAVORITE SCENE FROM SEASON 6?
UPDATE: We have chosen a winner! Thank you to all who participated, but we selected someone who truly sounds like a long-time fan: "Psychosomatic," who wrote:
I voted for "Are You Psychic" because... well, let's be real. I, like everyone, have been waiting for Shawn and Juliet to get together since season one. I mean, it's clear he loves her through the whole Yin ordeal, he tried to tell her he loved her in "Death is in the Air" in season four... this is like the FINAL REVEAL. It spells out his feelings for Juliet, in a typical Shawn manner. How could you not love this scene?
Matt Richenthal is the Editor in Chief of TV Fanatic. Follow him on Twitter and on Google+.