Following last week's Royal Pains episode, all fans of this fun USA series have just one question: Have we seen the last of Jill Flint as Jill Casey?
In an interview with TV Guide, Executive Producers Andrew Lenchewski and Michael Rauch touched on this topic, explaining why they sent Jill to Africa and what it will mean going forward.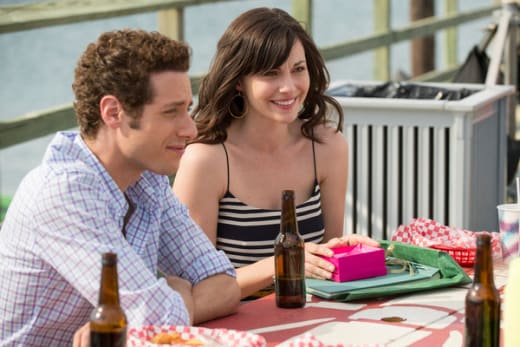 "I think we felt we were at the point where we really owed the audience some definitive answer to that storyline," Lenchewski said. "This is a show that is about these characters trying to find themselves and chase dreams and passions. Her passion had always been to create some kind of community clinic and [she] had struggled with really creating something of her own in the Hamptons."
Complimenting Casey for handling news of her departure as well as possible, the producers also made a promise to fans. According to Rauch...
"I would say it's very safe to bet we will see Jill again at some point in Season 4. We're not quite sure in what instance and how long it's going to be for."
Visit TV Guide now to read the entire interview and learn whether Royal Pains will cast a new love interest for Hank in the near future.
Matt Richenthal is the Editor in Chief of TV Fanatic. Follow him on Twitter and on Google+.