A pair of beauties and one overwhelmed Nate highlighted this week's Gossip Girl Caption Contest, as readers provided us with a dozen entries from which to choose.
In the end, Dee1 came out on top for the submission below, which is totally something we can imagine Nate saying/thinking. Then again, it's hard to feel too badly for the guy in this situation, isn't it?
Thank you very much to all who participated and let's make a deal, shall we? We'll post a new edition next Friday and you'll jump in to play again. Okay? Okay!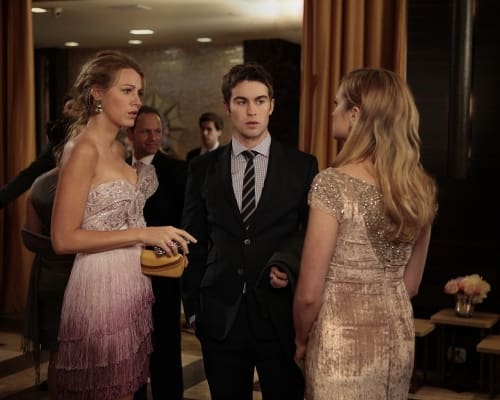 Nate: Whoa. Maybe I overdid it with the pot today. Which one of you am I hooking up with again these days…?
Steve Marsi is the Managing Editor of TV Fanatic. Follow him on Google+ or email him here.