We have a winner! With another Gossip Girl Caption Contest behind us - our 216th edition! - the entries came fast and furiously for this photo of Dan, Blair and a newspaper headline.
With most submission taking issue with the - how should we put it... ? - inconsistent portrayal of Blair and her many men over the past season or so, we awarded the top prize this week to Henrietta for pretty much just spelling it all out.
Read her caption below and remember: Come back and play every week!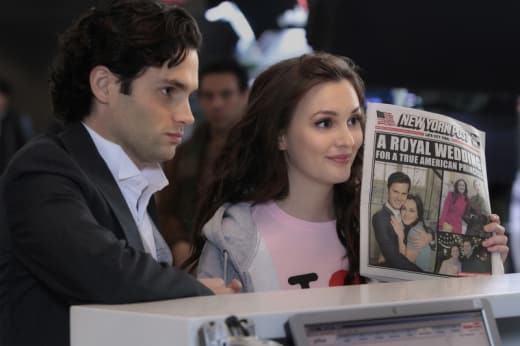 Hi, this paper is about my royal wedding, but just to update you: I'm divorced now, and then I'm with this guy beside me for a while, but I left him for another guy and now I'm chasing back my ex, who by the way paid my dowry when I broke off my marriage with this guy in the paper. Okay?