Gossip Girl Season 6 Premiere Spoilers: Read at Your Own Risk!
Steve Marsi at .
Gossip Girl is going off the air this fall. Maybe you've heard.
Bittersweet as that is, we have 10 more episodes to wrap up this crazy ride, and with the first two of them released early to the press, we have reason to believe the Upper East Siders are going out on a high note.
We've put together a list of teasers to hold you over until the October 8 premiere below. In the interest of not ruining anything, we've kept our Gossip Girl spoilers vague. Just the same, turn back now or don't blame us!
If you've seen the synopses, sneak previews, photos and promos, you probably have a good idea what's coming your way. You won't be let down. When Gossip Girl Season 6 kicks off, here's what you can expect ...
The characters begin apart, then come together. Blair, Chuck, Nate, Dan and Georgina are doing their own thing ... until they realize Serena is missing. They reconvene to find her and are surprised at what they find.
Serena has a new love interest, Steven (Barry Watson), who knows her as ... Sabrina.
Steven is not just a pretty face; the character has a cool twist up his own sleeve.
There is indeed a wedding, but as always, there's a twist to it.
There is indeed a ring, and it is addressed, but ... again, twist.
The Chair sex scene you've seen takes place that same night in Monte Carlo when she declares herself "all in." But months later, we learn that our girl single, and there are important reasons for that.
Dan is even more bitter at the insider crowd and hell bent on publishing their darkest secrets, no matter the collateral damage. We're talking real names this time. Conspiring with Georgina doesn't help matters.
Georgina vs. Blair: When these two square off, the fireworks are amazing.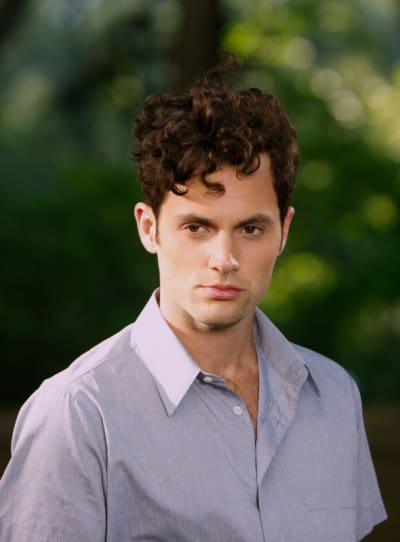 Dair closure: B has been desperately trying (in vain) to reach him all summer. While he's not interested in what she has to say after the way things ended, they eventually have a long-overdue conversation. In fact, he has it out with her over her roller-coaster relationship with Chuck and leaves her at a loss for words.
Serena's sex tape is referenced at least once, but it is not shown. Yet.
Nate is ready to publish an expose on Gossip Girl. He just needs a photo of her, of course. Will he get it? We'll have to wait and see, but it looks like this is Nate's actually interesting storyline this season!
He also gets a new love interest, Sage. Who - surprise! - has an agenda.
A founding member of the NJBC says "we're a family." Aww.
Someone is harboring a major secret.
Meta humor. "I have a feeling this fall might be my last season," says Gossip Girl. Blair name-checking Country Strong, which starred Leighton Meester. Lola off filming a pilot for NBC, as Ella Rae Peck did. Photos of Blair and Serena from Gossip Girl Season 1 on the walls of Waldorf Designs. Nelly Yuki coming back. It continues.
Well? How do you see this playing out as Gossip Girl Season 6 gets underway and the series winds down over the coming weeks? Share your comments, theories and opinions with TV Fanatic below!
Steve Marsi is the Managing Editor of TV Fanatic. Follow him on Google+ or email him here.