The Red John mystery will be solved on The Mentalist Season 6.
Before the calendar year is up, no less.
So, what will this mean for the relationship between Jane and Lisbon?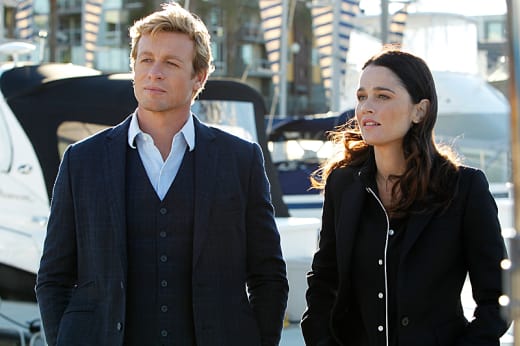 Series creator Bruno Heller touched on that topic in a chat with TV Line, teasing the upcoming introduction of a new female cast member in early 2014.
"The chemistry has always been there bubbling up. But he now has other priorities and other agendas and other pressures," Heller says of Jane and his feelings about Lisbon. "When you're as good a detective as Jane is, it's very hard to walk away even when you want to walk away... Some people wont let Jane walk away from what he's so good at. And our new female lead has something to do with that."
Interesting. Cryptic. Intriguing.
The Mentalist Season 6 kicks off on Sunday, September 29.
Matt Richenthal is the Editor in Chief of TV Fanatic. Follow him on Twitter and on Google+.