Awkward Season 3 Episode 12 examined the question that is on all of our minds:
Did Matty and Jenna break up?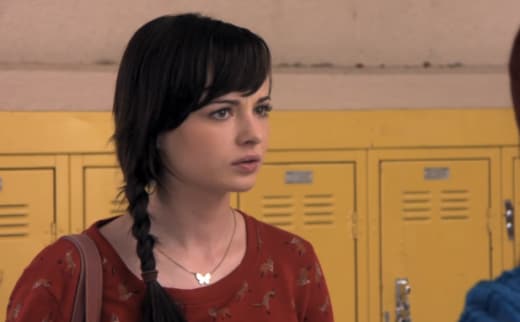 As the pieces of the story finally started coming together, my only wish was that Matty wouldn't get back together with Jenna. But, after all of it, he's still willing to give her another shot.
He just needed some time to get past it and it was Jenna who ended up breaking it off with him:
Jenna: I can't go back.
Matty: Are you breaking up with me?
Jenna: No, we're breaking up with each other because this must have happened for a reason, and I can't look at you and wonder if you still see me as the girl you fell in love with before this happened.
We've watched Matty grow and mature over the course of the series, going from this idealized crush in Jenna's mind to a strong and caring man. Jenna is Matty's first true love, and those feelings might be playing a part in his willingness to move past Jenna's indiscretions.
But pinning his reaction solely on his feelings is a disservice to Matty; this is the man he wants to be: kind, caring and willing to help those he loves move past their mistakes.
The split puts Matty in this new element of having his heart broken and wondering what to do next. In a way, Matty and Jenna have flipped. Matty is the person we're all rooting for and Jenna is the idealized girl that the guys are drawn to.
I'm glad Awkward Season 3 decided to blowup Jenna's situation with Colin early on. With Jenna's lies out in the open, I can get back to this middle ground of respecting her decisions but acknowledging that she's making some poor choices. It's part of growing up, even though at times Jenna feels far beyond a 17-year old girl (especially when she's writing).
Jenna needs to work through the consequences of her actions and gain experience from them and that means making very personal decisions that are selfish, out of character and can potentially hurt other people. Jenna chose Matty over Jake, and now she's choosing Colin over Matty.
Does Jenna like the courtship, but not the relationship? Jenna's heading to a very personal, reflective place.
A Few More Thoughts:
Tamara being the one to punch Colin makes life so much better, and with all the drama that's happening I'm happy to see Awkward is still very funny.
Are chips and guac the new bagel and cream cheese? Is Lacey the new Sandy Cohen?
Now that Jenna's made her choice, I want to learn more about Colin. What is it about him that draws Jenna so close? He's been written pretty thin so far aside from a few key personality traits that Jenna likes about him in comparison to Matty.