Chicago Fire Review: Love and Other Things
Nick McHatton at . Updated at .
The drama sure got hot on Chicago Fire Season 2 Episode 8, as people were out for blood, out for love... and out of mind.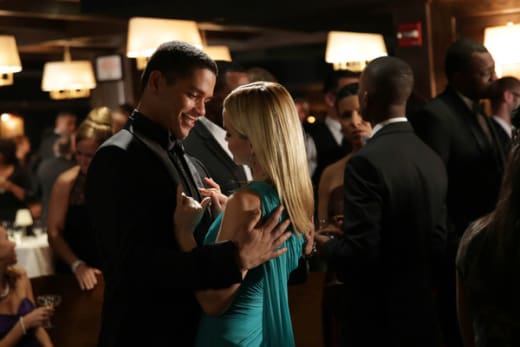 It's all out war between Boden and Gail. It's hard to imagine liking her even less, but I've come to accept that I'll be glad to see her gone sooner rather than later.
She's a wonderful antagonist, she's doing exactly what she's supposed to do, but her actions do not match up with the duties and responsibilities of her job and more of a vendetta. Gail's had it out for Boden since he dared to question her, and she won't have that.
Chicago Fire Season 2 has been very good about picking up loose plot threads throughout the series and running with them. The information Isabel gave to Mouch didn't lose value after losing the election, instead allowing him to really use it to his best advantage.
And Mouch didn't have to sacrifice his morals or integrity in the process. With a little extra firepower from the union, perhaps Gail is nearing the exit door.
Flacko's death is the other thread pulled, but it's not something I'm necessarily excited for. Cruz's last downward spiral left much to be desired. I found it mostly boring and his actions comically irrational (although the cap on his arc was profound); Cruz hasn't hit full spiral quite yet.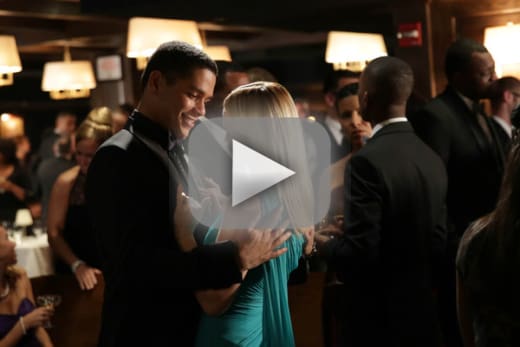 At least his reaction to Zoya - while over the top - is within his character. He's been harboring some feelings for her for some time and now he has a chance to explore those. It may not end well, they may be incompatible as people, but Cruz is also trying to occupy his time with Leon back in the gang's vicinity, so Voight doesn't sniff around Flacko's case.
I love how much Chicago PD is woven into the stories this season. It's great learning about these new characters and they never feel out of place. It only enriches the story and I'm curious if PD will return the favor once it's on the air.
Dawson and Casey are finally exploring their sizzling chemistry (The universe was so excited about them that "Dawsey" ended up trending on Twitter). I'm ready to see where this goes. Both of them have had some rough patches and they've found some momentary respite with each other as friends.
With most of the drama now out of the way they are now free to see where their attraction takes them.
Two More Thoughts:
Shay is still falling towards rock bottom. She's transferring out of 51 and her relationship with Devon ends up being just a relationship of house casing.
The ending with Jeff is ambiguous. Did he avoid doing something rash or did he do something rash with the wife's ex-lover?