Glee aired a previously unaired Christmas episode this week under the premise that it was an episode filmed in 2012 but not played because of offensive content. 
The only thing offensive about Glee Season 5 Episode 8 was the fact that the writers used that cover story as their ploy to air an episode intended to sell the annual Glee holiday album.
Finn and Brittany and almost any mention of either character were missing as the McKinley high glee club set out to host a live Nativity scene with Kitty as the Virgin Mary and Becky Jackson as the baby Jesus. In New York, Santana paid Kurt and Rachel a visit and the three got a gig as elves for a mall Santa.
Where the episode faltered, the music soared, and is reason alone for everyone to watch Glee online right here! Just click the triangle to get started.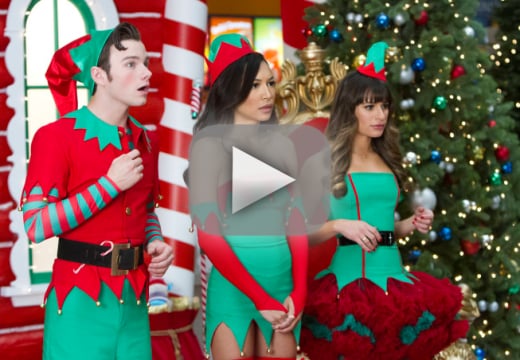 Miranda Wicker is a Staff Writer for TV Fanatic. Follow her on Twitter.