Homeland Review: Seeking Redemption

Carla Day at . Updated at .
Brody's been through more than any person should have to endure in their life. From the moment he became a prisoner of war, he was changed and he's never recovered from that experience.
On Homeland Season 3 Episode 11, Brody's loyalty to America was questioned again. He agreed to help the CIA in their mission and then disobeyed orders to continue it. He was determined to kill Akbari in order to get his life back. If he succeeded, he hoped to find redemption for his previous wrongs. That all changed with an unexpected meeting.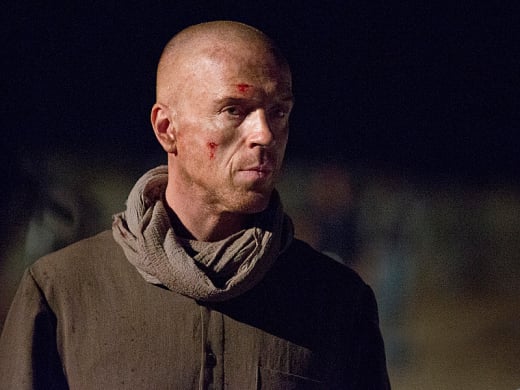 The CIA's mission was going just as planned. Brody was questioned and Javadi suggested that Akbari meet with Brody himself. The meet was scheduled and Carrie worked out a plan to get Brody out after the assassination. It was all going well until Brody's meeting turned out not be with Javadi, but with Abu Nazir's widow, Nasreen. 
Their meeting affected Brody in a profound way. They bonded over their losses. Nasreen lost her husband and son, while Brody lost his family. Dana's suicide attempt due to his actions broke his heart. For the first time, Brody was able to share his pain and grieve for all he had lost. That changed him and his motivation to follow through with mission.
What was there back in America for him? He was seen as a terrorist and hated. He lost his family and Dana made it clear that she never wanted to see him again. It was too painful. If he killed Akbari, would that change? Probably not. His contribution to the mission would never be revealed. And even if he was cleared as the Langley bomber, he was never going to get his life back.
In Iran, he was seen as a hero. As he left Nasreen's home, he embraced his identity as the Langley bomber and publicly asked for asylum. From that moment, he did what he needed in order to have a good life in Iran. He got rid of the poison, spoke out on TV against America, and attended daily prayers. And the most telling shift was when he missed his chance to leave Iran with Carrie.
Brody's loyalty had shifted. The President had enough and ordered Saul to cut Brody in order to protect the rest of the mission with Javadi. The mistake was letting Carrie in on their plans. Hasn't Saul learned anything?!? She was never going to leave Brody behind and definitely wasn't going to let him be killed.
What a mess! I'm not sure who was most at blame. Carrie had always been right about Brody before, but not this time. Brody had plenty of time to turn on the CIA and reveal Javadi's real plan. He never did. As he told Nasreen, he wanted to stop running, but that didn't necessarily mean hurting the American mission.
That changed when his life was threatened. He ran from Carrie, the assassins, and America. Any loyalty he had to his homeland ended, when they turned on him. He went to Nasreen to get a meeting with Akbari to protect himself. He took the only option he had left ... gain favor with Akbari by revealing the CIA plan and Javadi's role in it.
What was the right thing to do? Should the CIA have killed Brody? Was Brody wrong for trying to keep himself alive? It was a no-win situation for everyone involved. Carrie could have been a mediator, but instead she was pushed aside. And she went rogue as she always does. 
After revealing the CIA's plan and Javadi's betrayal, Akbari agreed that Brody had redeemed himself. And if he would have stopped there, Akbari would still be alive. Instead, Akbari patted himself on the back for plotting with Nazir. They decided to turn Brody against America in that room.
In that moment, Brody realized that he had been played. Akbari was responsible for Brody losing his family. In a moment of rage, Brody took a crystal bowl and slammed it into Akbari's head and then suffocated him with a pillow. Brody completed his mission for the CIA, but it wasn't for them. It was for him.
It's going to be nearly impossible for him to get out of the Republican Guard Headquarters alive, but if anyone can find a way it will be Carrie. Javadi's in the building, but any assistance from him could compromise his cover. And would the CIA even want Brody to get out alive? If Javadi killed Brody, it would cement his ascension.
I hope that Brody makes it out alive. He's done some terrible things though I can't help but feel bad for him. With Carrie pregnant with his child, I want him to stop running and find some peace with a new family. Now that he knows the truth about Abu Nazir and his manipulation perhaps he can move on and put his confused loyalties behind him.
Next week's Homeland season 3 finale is sure to be a crazy ride to the end. Will Brody get out? Will Saul's mission be compromised or will that be carried over to next season with Javadi in a new role? And is there any way Carrie will be able to keep her job at the CIA?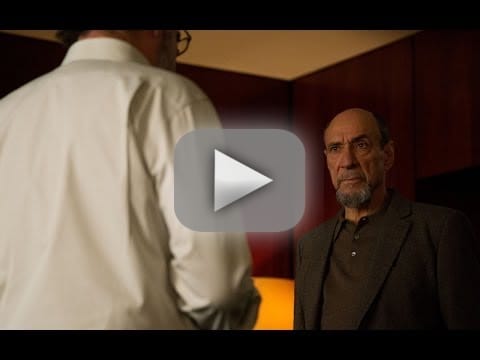 Carla Day is a staff writer for TV Fanatic. Follow her on Twitter and on Google+.