Fox is getting back into bed with Hart Hanson.
The network has given a 13-network commitment to Backstrom, a one-hour series from the Bones producer that will star Rainn Wilson as Everett Backstrom.
The three-time Emmy nominee will portray an offensive detective who can't seem to shake his self-destructive behavior.
Backstrom is based on Portland and leads the Serious Crimes Unit.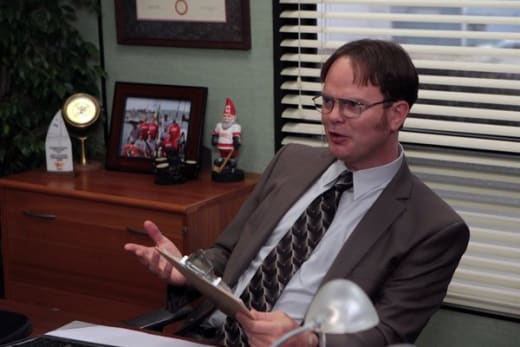 "Hart Hanson and Rainn Wilson are the perfect combination of creative vision and on-screen talent to bring this one-of-a-kind character and story like BACKSTROM to FOX," said Kevin Reilly, Chairman of Entertainment, Fox Broadcasting Company.
"I've been in business with Hart for a long time, and not only does he have a rare gift for infusing darker themes with relatable humor, he's one of the best showrunners out there today. Together with Rainn – who absolutely nails this role and makes it a classic FOX character – I think we've got something really special here."
Adds Hanson:
"Naturally, all of us who worked on BACKSTROM thought it was too promising a series to die unseen and Dana and Gary were relentless in their support of the project," added Hanson. "Imagine our delight to find that Kevin Reilly and his team at FOX agreed enough to pick it up and give us a good home. Thanks FOX!"
Matt Richenthal is the Editor in Chief of TV Fanatic. Follow him on Twitter and on Google+.