White Collar's latest installment was a real shocker in more ways that one.
From confirmation of our worst fears about Rebecca to the assassination of Hagen by a sniper (likely also Rebecca), White Collar Season 5 Episode 10 left us wondering what just happened.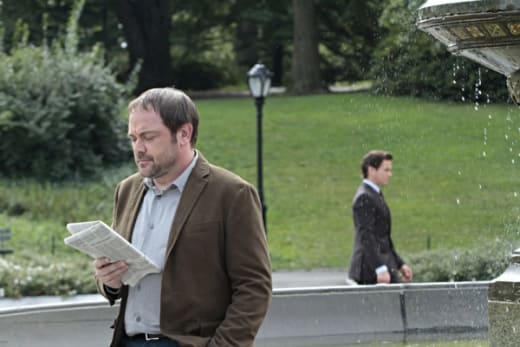 The funny thing about is that for all its intensity, the most intense pieces kind of got lost as you went along. We went from Peter and Neal unable to be in the same room, and Peter on the edge of an internal breakdown, to them suddenly realizing they had a bigger enemy to face.
I really thought the episode would hinge on Peter and Neal's explosive fallout over Neal's actions, which led to Peter's release. I have to say that Jones is right, Neal really should have to take responsibility for his actions... but that's also where Jones misinterprets Peter and Neal's relationship.
The beauty of it is that Peter has acted not only like a mentor, but also a father to Neal over the seasons. Peter seemingly knows nothing besides trying to bring Neal up right, so to speak.
So while I agreed in anger with Jones that Peter always seems to get the short end of the stick, I also wanted to slap him on the back of the head.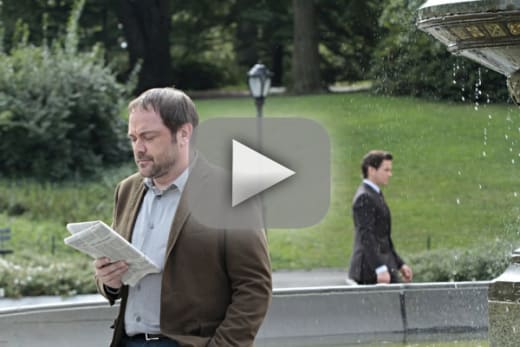 Lucky for Jones we didn't dwell on the point for that long. Unfortunately, it created another plot that got shortchanged in the midst of all the other excitement. Apparently Peter won't be heading to Washington just yet, but one wonders why the need to push it into tonight's episode given the real shockers that went down.
Or were they?
There was one true surprise: that Hagen was sniped in the middle of the sidewalk. With him, the damning actions that Neal took to get Peter out and Peter's internal turmoil were effectively quelled.
In its place, an unsettling realization that Peter, Neal and the rest of the White Collar division were being actively stalked.
The fact that it was Rebecca doing the stalking - and likely the shooting as well? Not so shocking! In fact, there was an overwhelming consensus among fans on social media that Rebecca was up to no good rather early on. I have to admit that she took a little to easily to Neal being a con artist and actively using her in one of those cons!
Me? I would have stormed out and tried very hard not to look back at Neal's all too handsome face!
Interestingly, she may also be responsible for Siegel's murder. But it really begs the question of why all of this is taking place and what role the code plays in all of it.
There's definitely a lot to look forward to moving forward, Collars! Will you be along for the ride?
Were you surprised by Hagen's death?
C. Charles is a TV Fanatic Staff Writer. Follow her on Twitter.