Beauty and the Beast First Look: Gabe Meets Sam... But Why??
Jim Halterman at .
You can't keep a good beast down...even during the Olympics. 
Some of our favorite shows may be resorting to reruns during the Sochi Games, but Beauty and the Beast is delivering a new episode this Monday. 
On Beauty and the Beast Season 2 Episode 13, Vincent and Cat will be working together to track down Sam's (guest star Tom Everett Scott) captor and, well, this being Valentine's Day, guess how long it will take for old feeling to arise?
And while Cat has to do some heavy thinking about whether Gabe is a better romantic choice for her, the former ADA gets some face time with Sam, as you'll see in the exclusive first look photo provided to TV Fanatic by The CW.
What are Sam and Gabe meeting about? Does Gabe have information that could help Cat and Vincent? Find out on Monday!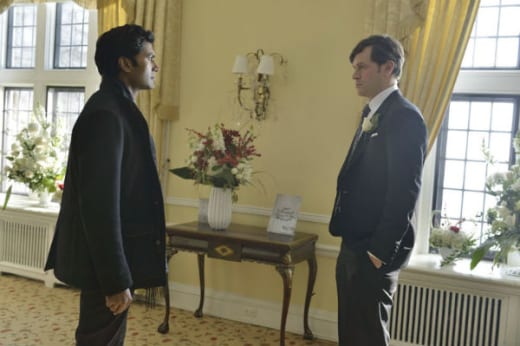 Beauty and the Beast Season 2 airs Mondays at 9/8c on The CW.
Jim Halterman is the West Coast Editor of TV Fanatic and the owner of JimHalterman.com. Follow him on Twitter.