When a  Senator's daughter was executed on the side of the road, the investigation ended up embroiled in national security. But it was a mysterious tattoo that end up being the key to the mystery.
Natalie had been raped by her boss, the CEO of an independent intelligence agency and when she threatened to expose him, he killed her to hide his dirty little secret.
Elsewhere on Rizzoli & Isles Season 4 Episode 16 Tommy fell off the wagon causing Lydia to leave him and take TJ with her. Even Frankie took a punch when he tried to help his brother and Tommy was quick to shoot his mouth off to Maura about his brother's feelings for her. 
But the biggest revelation went to Jane. Casey was scheduled to retire from the military and move back to Boston to marry Jane. Just as she was happily showing off her ring, the rug got pulled from out from under her when Casey decided he couldn't imagine his life being anything but a soldier.
He took a commission in the Balkans and Jane called off the engagement, only to realize she might be pregnant.
You can watch Rizzoli & Isles online right here at TV Fanatic.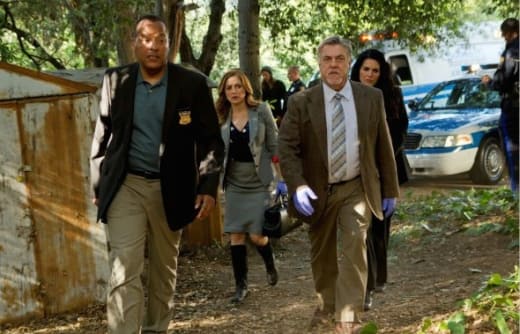 C. Orlando is a TV Fanatic Staff Writer. Follow her on Twitter.