Grease will be the word next year on Fox.
With NBC enjoying ratings success for last year's Sound of Music, and having already announced a Peter Pan special for late 2014, Fox confirmed via press release today that it will air a three-hour production of Grease in 2015.
Grease, of course, was 1971 Broadway musical and also a 1978 hit film. The latter starred John Travolta and Olivia Newton-John and grossed nearly $400 million worldwide.
The Fox special, like the Sound of Music special, will be based on the play, not the movie.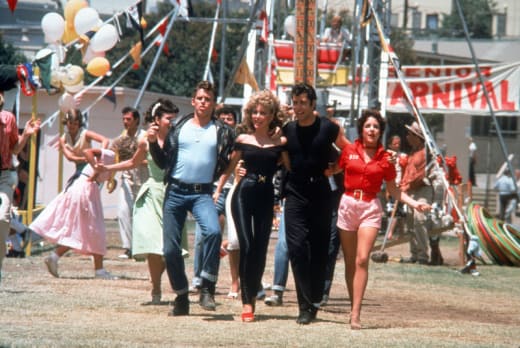 "From Broadway to film, and across generations, 'Grease' is one of the most beloved musical stories ever told – and we can't wait to bring it to our air in a spectacular live event," said Shana C. Waterman, Senior Vice President of Event Series for FOX.
"Its iconic characters and addictive songs make it the perfect fit for FOX, and we're going to give it the kind of star power and production quality to make every Sandy, Danny, Rizzo and Kenickie out there want to get up and sing along."
Don't expect any casting decisions to be made any time soon, but sound off now: Got any suggestions for Sandy, Danny, Rizzo and Kenickie?
Matt Richenthal is the Editor in Chief of TV Fanatic. Follow him on Twitter and on Google+.