Welcome back to the TV Fanatic Grey's Anatomy Round Table!
Our review broke down Grey's Anatomy Season 10 Episode 17 in detail. Now, TVF's Christina Tran and Steve Marsi, along with Jarrod Mitchell, are back for a Q&A.
Read their answers to the questions and weigh in with yours!
----------------------------------------
What was your favorite quote or scene from Grey's Anatomy Season 10 Episode 17?
Christina: I actually loved every time when Cristina asked: "Do you know who you are? Do you know what's happened to you? Do you want to live this way?" It goes to show it's never too late to become the person you're meant to be.
Jarrod: As much as I liked the Cristina-centric episode, I can't say I had anything to favor. Both alternatives for Cristina just meant total unhappiness for both Owen and herself. I guess I may have enjoyed seeing Cristina as a parent, but I didn't enjoy her hating her life because of it.
Steve: Beyond the obvious Cristina moments, I liked that Meredith played such a strong role even though it was all about Yang. I also liked all the futuristic touches (even if some felt almost tongue in cheek) in the flash-forwards.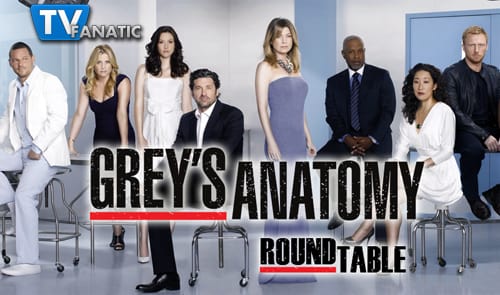 What was most surprising about the Cristina-centric installment?
Christina: No Burke! I was waiting for him to make an appearance and realized at the end I totally forgot he won't be showing up until May.
Jarrod: The fact she decided to have more than one child with Owen. One child left her so miserable, so to see her carrying another left be totally baffled.
Steve: The way it was structured and how it seemed to oversimplify Cristina's life crossroads on one hand, while leaving it almost too open ended on the flip side. It was compelling TV, I just wasn't sure what to make of it at times.
What will you miss most about Cristina?
Christina: It's hard to pick just one thing, but I'll go with the twisted sister element that she and Meredith bring to the show. It's going to be so different without her.
Jarrod: Can I just say everything? Her character has been my favourite since day one and it won't surprise me if we see a handful of the fans follow Sandra Oh out the door.
Steve: Yang is flawed, frustrating and confounding at times, and brilliant, hilarious and talented almost all the time, but above all else, she is authentic. A unique, complex and genuine TV character, she will rank among the best in modern times.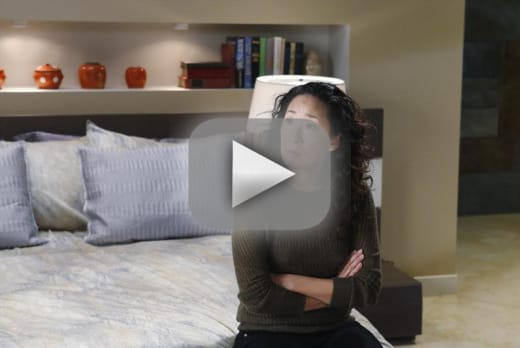 Is Crowen indefinitely over?
Christina: I think so. I know Cristina saw a couple different scenarios of how things might play out, but they were just scenarios. Ultimately, though, I think they are better apart than together.
Jarrod: Personally, if Owen wants a child than he should go and have them and come back to Cristina. Sounds complicated, but have a child with someone else. Cristina will be happy for you and that alternative for Owen having a child means he can be a father, while Cristina has a career meaning they can figure it out then. Less sacrifices for them both.
Steve: Very Modern Family of you, Jarrod. I'd have to say that barring some scenario like that, they are done. The gap seems too wide to bridge.
Ross and Leah won't be back next year. Will you miss more?
Christina: I want to say neither and I know Ross isn't exactly a fan favorite, but the Friday Night Lights fan inside of me has never given up on him. I will miss him an itsy bitsy bit. As for Leah, I could care less.
Jarrod: I won't miss Ross at all, and I may have said the same about Leah last year, but I have enjoyed her character a lot more this season than last. However, I'd rather keep on Stephanie and Jo. Besides, they've only dropped regular status, so they may be kept on recurring. After all, could Shonda Rhimes really fire George Clooney's cousin?
Steve: At this point either character is replaceable without much damage to the cast or series as a whole. I don't know if that's a reflection on the characters themselves or just how strong the whole ensemble is, but it doesn't make a huge difference to me. I'll miss Ross more, due to my respect for Gaius Charles the actor.