Shonda and Co. cut Scandal Season 3 short by 4 episodes, and there for a minute it felt like we might not actually get anywhere this season with any of the storylines. But did they ever prove us wrong with Scandal Season 3 Episode 18!
The Scandal finale was on FIRE! And I'm not just talking about the church that blew up in the first five minutes!
Rowan Pope is one devious and evil man who will stop at NOTHING to get what he wants, including taking from Fitz what he feels Fitz took from him. Seriously, the levels to which that man will drop to climb his way back up the B613 ladder will make your jaw hit the ground more than once.
Olivia's revelation that she's the problem might do that for you, too. And then there's that scene with Huck and Quinn in the conference room at OPA to see. Or try to unsee if you're Abby and Harrison.
Seriously, you have to watch Scandal online to see this epic finale.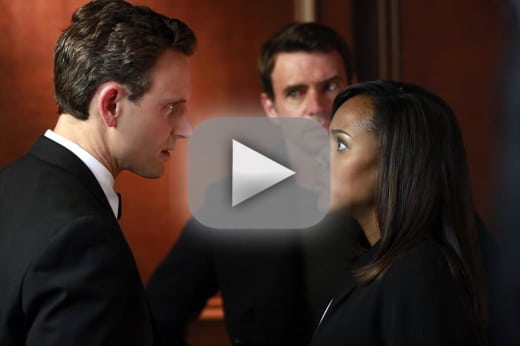 Miranda Wicker is a Staff Writer for TV Fanatic. Follow her on Twitter.