Eva's cover was finally blown on Awkward Season 4 Episode 10, as Sadie got to the bottom of her lies and deception, uncovering "Amber" for who she really is. 
Sadly, Eva had one final trick up her sleeve: pregnancy.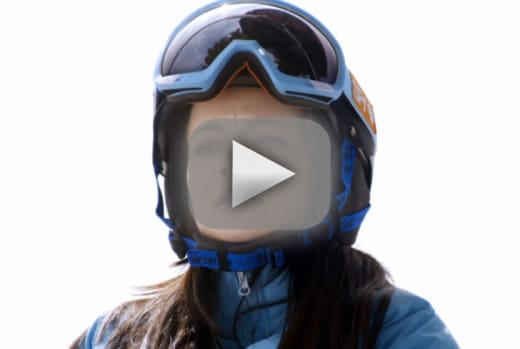 Eva's pregnancy feels like yet another con and even when Matty asks her to produce another one so they can be sure, I'm still not inclined to believe her.
If Eva had any credibility by the end of the installment, the pregnancy might be real; however, until Sadie can confirm the validity of Eva's test, I won't believe it for a second. If Eva's lied about everything else this well already, faking a pregnancy is likely the least of her worries. 
It's plausible that Eva finds the pregnancy test back at the cabin with the rest of the senior class. It's not unthinkable that she would locate it when rifling through the trash. So the test could belong to someone in the senior class or even Kevin and Lacey. 
Jenna and Luke, meanwhile, had a good thing going while it lasted. I had hoped their relationship would have gone on a little longer, but with Jenna doing a bit of her own spiraling with Eva and Matty, the timing was right to end it.
Luke was correct: Jenna's still in high school and this type of drama is still going to get to her even if she wants to rise above it. The two of them are in two different worlds right now. 
Nonetheless, I had hoped Luke would've heard Jenna out just a little bit more.
Eva puts up a good smokescreen, but Luke should have deferred to Jenna first instead of assuming it was just high school drama. A little taste of the story Eva was creatively writing through Awkward Season 4 and Luke might have had a different tune when he called Jenna to break up with her. 
At the very least, Eva's lying downfall does bring about the ultimate in truces with Sadie and Jenna. The two have been at a slow burn for the entire series, as they've slowly been warming up to each other. And with the desire to rip Eva out of Matty, they're willing to do the ultimate by teaming up.
Matty's one lucky guy to be able to bring Jenna and Sadie together. 
Sadie's use of her free time after getting kicked off the field trip to expose Eva continues bringing her fun chemistry with Sergio forward too. The only one who really doesn't mind standing up to her and playing with her. 
Lastly, Tamara and Jake enjoyed a rekindling. After spending a night together playing video games, the two bonded again on the slopes. While it remains to be seen whether Tamara and Jake will be together (I don't think they really need to rekindle their relationship since they work well as friends), at least they are beginning to get back to the friendship they had with each other. 
Is Eva really pregnant?