Patrick Jane had a hunch. When he met Colonel Raymond he knew something was off. When he found out the the Colonel's wife had been murdered and another man was accused of the crime, he was on a mission in The Mentalist Season 7 Episode 5.
Jane and Lisbon reopened the investigation into Nicole Raymond's murder, only to find that the evidence didn't make sense. That's when they realized that the Colonel had a girlfriend who was also involved in the crime. 
Enlisting both Agents Wiley and Vega's help, the managed to track down the girlfriend and figured out that she pretended to be Nicole after she was dead in order to give the Colonel an alibi. But when Wiley manages to find a scrap of clothing that was thrown out the window, it's just enough for Jane and Lisbon to hatch a plan.
Jane makes the couple believe that the clothing contained DNA that would prove that one of them was involved in the murder. Surpsirsingly, they both panic and not only confess to being a part of the crime but each points a finger at the other as they accuse one another of actually stabbing Nicole.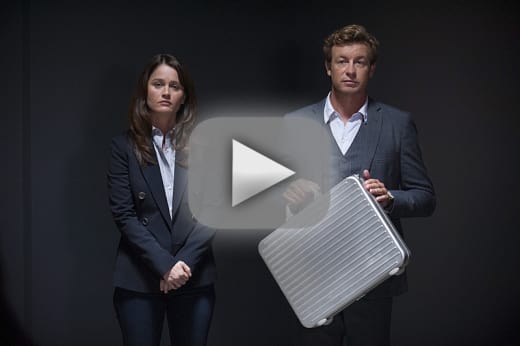 You can watch The Mentalist online any time right here at TV Fanatic. 
C. Orlando is a TV Fanatic Staff Writer. Follow her on Twitter.