The Vampire Diaries Q&A: Chris Wood on Kai in Present Day, Skinny Jeans & More
Miranda Wicker at .
Thanks to some pretty spectacular promos, we know Kai is getting out of the Prison World on The Vampire Diaries Season 6 Episode 9. He managed to steal his sister's magic and Bonnie's blood, and now he's coming for the rest of his coven. 
Alaric is probably wishing he were still a vampire right about now so he could save his girlfriend...
While Chris Wood played coy about all things Kai during our set visit interviews last month, much like Kai himself would have, he did give us some great sound bites about what it is that makes Kai a character we've all come to love (or love to hate).
On Christmas in the Prison World:
Christmas for Kai is a little more "bah humbug" than "happy holidays." While Bonnie will be celebrating her first Christmas trapped there, this makes Kai's 18th (you know, if he weren't reliving the same day over and over).
You're a mean one, Mr. Sociopath.
What's Up With Skinny Pants?
During a producer's cut, Julie Plec and Caroline Dries discussed Kai's return to the present day. One thing he's not happy about? Skinny jeans. Check out this Easter Egg of a video that came from Wood being asked what about the present day would most fascinate Kai.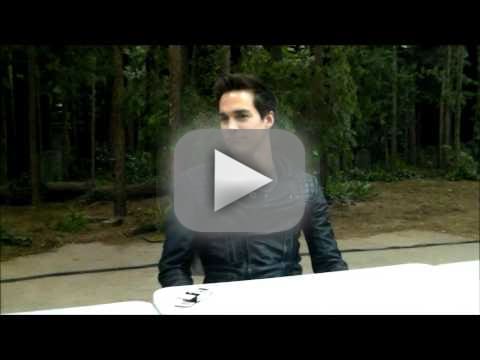 Leather, however? Oh, yes, he's totally down with that. It's sort of a prerequisite for working on the show at this point.
Kai's Love Life:
Because this is​ a show with a romantic element, we wanted to know which lady of Mystic Falls/Whitmore College might catch Kai's eye. His answer will definitely make more than a few fans cheer.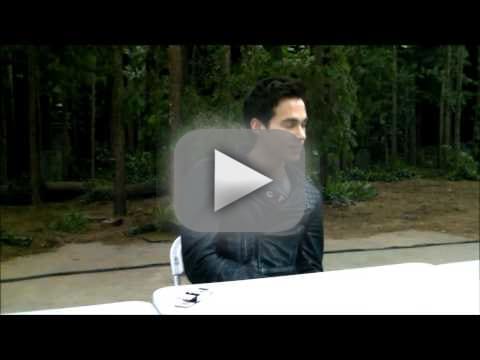 That's right! NOT Caroline! There was definitely sexual tension between Kai and Bonnie in the prison world. It was clearly visible for anyone with eyes. Might we see more of it in the future? 
That depends on whether or not Damon and Elena are able to bring Bonnie back!
For more of our set visit interviews with Chris Wood, check out the TV Fanatic YouTube channel! You'll see him talk about Kai's perfect storyline, a crossover to New Orleans, and whether or not Kai is redeemable! Be sure to watch The Vampire Diaries online so you're ready to rock when the episode starts to roll.
Miranda Wicker is a Staff Writer for TV Fanatic. Follow her on Twitter.