Girls Season 4 Episode 5 Review: Sit-In
Leigh Raines at . Updated at .
Dealing with an ex finding someone new can be an excruciating process and I found that Lena Dunham played it pretty well on Girls Season 4 Episode 5.
From the immature angry moments to the touching sentimental conversation she had with Adam, Hannah went through the various reactions to her breakup that we often see in real life.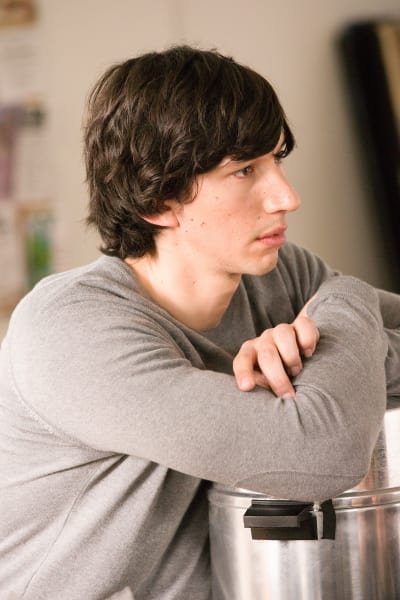 So, given the fact that Hannah is a bit of an immature and outrageous person (I mean she did just up and quit her renowned writers program in Girls Season 4 Episode 4), none of her actions in this episode were shocking. In fact, it was pretty much on point with what I would expect from her.
Hannah isn't outright mean enough to cut down Mimi Rose. Instead she would basically not acknowledge her unless it was a quick snap, i.e., no she doesn't want a juice. Adam is wise enough to get MRH out of there ASAP. 
Instead Hannah retreated to her former room like a petulant child. She locked the door, only allowing for her three best friends to break through the fortress. Interestingly enough, they all play three very different, but essential, roles in helping your best friend through a breakup.
Shoshanna is the enabler best friend who will comfort you until you can't have one more cup of tea or glass of wine. She will have every episode of Sex and the City on DVD. Shosh will take to social media and find out every detail about the new girlfriend, but also know when to cut you off from seeing it.
Um we need to find out every possible details about this rando hussy immediately.

Shoshanna
Then you have a Jessa, the friend who will cut you with the truth. She pulls no punches and will not tiptoe around your feelings. Taking it one step further, Jessa is actually the one who set up Adam and MRH! While I understand that Adam shouldn't have had to wait around for her for two years, I also would never set up my best friend's ex with someone new. Awkward.
You said you were leaving for 2 years! What were we supposed to do? Sit around flicking our clits till you got back?

Jessa
Lastly, we have Marnie. Despite her selfish nature, she is the best of both worlds. She will come in speaking in a soft voice and be comforting, yet still firm. She will bring you food, but also gently break whatever needs to be said. Marnie will tell you the hard truth you already know, but don't want to admit.
In this case, that would be: it's time to let go of Adam.
Letting go doesn't come very naturally to me.

Hannah
Once Hannah got all of her dramatic antics out of the way (did she really need to pee in the bucket?) she and Adam were able to have the break-up conversation that, frankly, not a lot of people even get these days. Honestly, I almost found myself in tears. They were so open and honest, but still emotionally touching. I felt for them BOTH in that scene.
Here's hoping that Hannah really has learned more about herself after Iowa. Maybe it will help her move forward and get through this next step post-Adam. One thing is for sure: you will get through it with your friends.