The Originals Producer Previews Dahlia's Plan For Klaus, Possible Resurrection
Jim Halterman at . Updated at .
Think enough went down last week on The Originals Season 2 Episode 19?
After pledging his love to Josh and making plans to move away with him, Aiden was brutally killed by Dahlia.
Klaus, after lying that he did the murderous deed, was daggered and put in a coffin... while Davina continued to try to resurrect Kol... and, of course, everyone focused on saving Hope before Dahlia could get her evil hands on the baby.
With all those story threads crisscrossing, it was the perfect time to jump on the phone with Executive Producer Michael Narducci to chat about what The Originals Season 2 Episode 20 will entail, while also getting an overall preview of how this season will come to a close...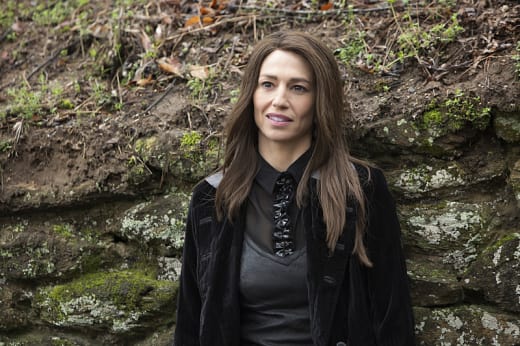 TV Fanatic: After last week's big happenings, will our group of vampires realize that maybe neutralizing Klaus wasn't such a wise move after all?
Michael Narducci: I think Elijah was put in an impossible situation that the brother he's always trusted was acting in a way that was unstable and could throw their plan out of whack. At the same time, Freya, who we knew had all the pieces of the puzzle to defeating Dahlia, didn't trust him and this was her one opportunity and she didn't want to risk it since Klaus was being a fly in the ointment.
So, Elijah made a very difficult decision in the wake of Klaus pushing around Hayley and forcing her to do what he wanted to do and decided to put a dagger in his brother's chest. His feeling is 'I'm going to leave him in a coffin for just a short amount of time to make sure he doesn't screw up our plan, we're going to take down Dahlia and then I'm going to pull that dagger out and he'll be so relieved that I've led our family to victory, saved his child and perhaps he'll step back and he'll at least agree that they're out of this sticky situation.' That's his hope.
Of course, nothing is ever going to go to plan and Dahlia orchestrated events so the family would turn on each other and the family divided would be easier to defeat and one of the ways she's going to try to defeat them is by manipulating Klaus. In episode 20, we're going to see Dahlia pull the unconscious daggered Klaus into her mind and share with him her story as well as some surprising pieces of information that we have not delivered yet. With the weight of this new information, Klaus is going to have to decide where his allegiances lie.
I don't want to say too much about it but it addition to her sharing some things about the past and some revelations about Freya, there will also be some revelations about the Mikaelson family line and what that might mean for anyone who might inherit the power that Dahlia and Esther have.
TVF: Dahlia seems like such a force. In this next episode, will we find out some information about her that might make us look at her differently?
MN: I think that we will definitely look at her differently after this episode. In a sense, she is supplying Klaus with her origin story and at the same time we will know from the other storyline what Freya's plan is to take Dahlia down. We know that Mikael went out to procure some items that could be used in a spell and we will see exactly what Freya's plan is with these items and it's not simply to just build one weapon, one dagger…it's going to be more elaborate than that because Freya is so tricky and dangerous.
TVF: Speaking of Freya, and maybe the show has made me a suspicious viewer, but should we trust that her intentions are what they appear to be? In short, should we trust Freya?
MN: Well, I would say that part of our storyline is the question of can you trust Freya? This is a person who was given up at a very young age, was raised by a not-so-nice person and she has always longed for a true family situation, not to mention her freedom, and we'll reveal more of that in flashback in episode 20. Now she's out and the question remains is she more beholden to this idea of finding her freedom or is she more loyal to the family that she's always wanted? I think she's every bit as dangerous and cunning and manipulative but also has more layers to her like the rest of these siblings.
TVF: With the Josh/Aiden relationship coming to an end with Dahlia killing Aiden, how will we see Josh moving forward?
MN: Steven Krueger is so amazing in his performance as Josh and we really got to see some new sides to Josh, not only in episode 19 but now in episode 20. There is a storyline involving Aiden's funeral and there's also the story of Josh mourning this guy that he loved and what his place in New Orleans is and what his connection is if he's lost this person who was his version of a wolf pack. Who is he and where does he belong and what should he do? I think some of the answers to those questions begin to materialize in this next episode. But big, big props to Steven, who just does a great job in his performance in Monday's episode.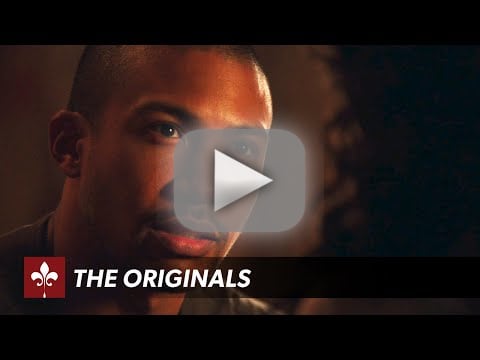 TVF: With baby Hope being the center of all this, what are we going to see from Hayley? How are her relationships going to be tested by her actions to save her child?
MN: Well, she's going to be doing a thing separate from what the Mikaelsons are doing [and] Elijah has given her his blessing to do what she has to do to protect herself and the child. Elijah, Freya and Rebekah are going to stay behind and they are going to deal with the threat of Dahlia.
Hayley is now surrounded by her werewolf pack, who function as a kind of entourage and an armed forces of werewolves who are dangerous and can protect her. They're hiding out in the bayou and now they're going to move on to some new part but first they have to marshal their forces in the wake of Aiden's death and decide if they're comfortable as a bunch of wolves who are blindly loyal to the Queen when the baby's father [Klaus] killed one of their own, the second in command.
Aiden was a very, very important part of their pack so there's a little bit of confusion and everybody's in a bit disarray. Hayley, as Queen, wants what's right for her people but also wants to do right by her child and has to decide how to figure out to regain these people's loyalty.
TVF: Are we going to see more soon with the Elijah/Hayley/Jackson triangle or even maybe a Rebekah/Marcel rekindling? Anything on the horizon in the romantic vein?
MN: It is a time of fear and sadness and war and things are spiraling out of control but some of those romantic couples that you mentioned are going to have some time together between now and the end of the season. Either involving some intense agony and tension and fear as the bombs are going off all around them and they have to decide what they're going to do. Or at moments where you pick up the pieces and you need somebody to lean on and someone else can be there for these people. We're going to see all of that, I hope, by the end of the season.
TVF: Can you talk to whether we're going to see Kol again? Maybe a resurrection is coming?
MN: I will tease that Davina is hell bent on bringing Kol back and Davina is in episodes 19, 20, 21 and 22 and in episode 20, a big piece to the resurrection puzzle will come into focus by the end of the episode. All I will say is Davina is not the kind of person to let something like this slide through her fingers. She's been wanting to find a way to bring back Kol since he died in episode 14. She's been working around the clock and in episode 20 she'll get a hint as to how she might accomplish that. And I will say episode 22 is a big episode for that storyline.
The Originals Season 2 airs Mondays at 8/7c on The CW.
Jim Halterman is the West Coast Editor of TV Fanatic and the owner of JimHalterman.com. Follow him on Twitter.