The Real Housewives of New York City Season 7 Episode 4: Full Episode Live!

Christine Orlando at .
Is it really a party if no one is dancing on top of the table? Not according to Bethenny Frankel on The Real Housewives of New York City Season 7 Episode 4. It's Bethenny's birthday and she expects her guests to get up on that table and get down to the music. 
But not all of the housewives were invited. Days later at dinner with Heather, Carole, Bethenny, and Dorinda, Heather tells Bethenny that Kristen's feelings were hurt that she never got an invite to the epic event.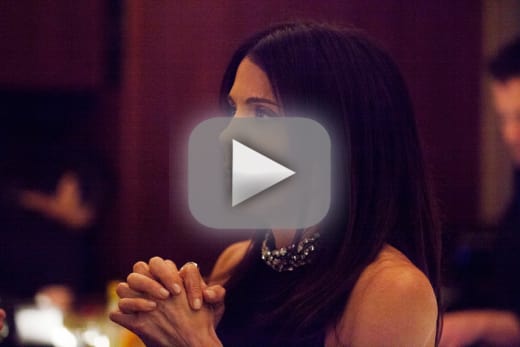 Bethenny doesn't feel bad, she gets annoyed. As far as she's concerned the invites were a casual thing and the only reason Heather was actually invited was because Carole asked if she could invite her friend. Miffed, Heather asks if that made her Carole's plus one. Bethenny tells her that's pretty much the case.
Speaking of plus ones, Sonja brought her 20 something boyfriend, Dominik who also brought his roommate, Matt. Since when do plus ones bring plus one? Maybe Sonja needed yet another young man to flirt with.
If you missed a minute of the birthday party drama, you can watch The Real Housewives of New York City online here at TV Fanatic. 
C. Orlando is a TV Fanatic Staff Writer. Follow her on Twitter.