Pretty Little Liars Season 6 Episode 7 Review: O Brother, Where Art Thou
Paul Dailly at . Updated at .
They had him. They almost freaking had him. 
On Pretty Little Liars Season 6 Episode 7, Charles made his presence in Rosewood known, and we almost got to witness a reunion with Jason, but in true PLL fashion, the deranged brother escaped. 
I have so many feelings about this, and they aren't all that positive. The fact that there were so many people at Charles' faux party, and not one managed to capture him really defies the laws of physics. There was no way he would escape just like that.
I'm not buying the Spencer ruined their chance Kool-Aid either. Like, why was it all down to Toby to do the capturing? Weren't Jason, Lorenzo, the gals and Rosewood PD present in that room?
Hey, how you feeling? Look, I didn't know that she put those in my bag and I'm sure you're only meant to take like one.

Spencer
I'm now beginning to realize that this #SummerofAnswers ABC Family has been force feeding us has been a sham to lure fans back in order to drum up the ratings for the summer finale. At this stage, I'm not even all that certain we will get the truth. We've been burned so many times by the producers of this show. 
I'll be honest, the figure we witnessed next to Jason in the shadows looked more like a female body, but I'm sure this is just being used to further fuel the theory that Sara is Charles. There have been too many coincidences now, and I don't see them taking the predictable route when this reveal has been hyped to death. 
It was interesting that Sara's friend returned and wanted her back in their clique of friends. It's like when the gals let Ali back in and she caused even more trouble, so look for Sara to do the same. I spat out my drink when Sara asked Emily if their tryst was a dream. The little promise I saw in this character was pretty much sent into oblivion at that point. 
I guess it was mature of her to move away from Emily's home in order for them to make a go of a relationship without the pressure of living with each other. Don't expect this pairing to last very long. Emily has a track record with the ladies.
I liked that Ali and her father were on the run. It would have been way more suspenseful to have Charles/A to show up at the motel and do some stalking there. As much as the official promo would like us to believe, there was no suspense in the hour and with just three more left, don't expect much in the way of answers until that final hour. 
Elsewhere, we pretty much got confirmation that Mona is covering her own ass. Remember when Lesli went crazy with her a few weeks back? Well, it looks like Mona is somewhat scared of her and that's why she's being abrupt with the gals. Every time they have something to say about her, Mona leaps to her defense. Let's hope we find out what her game is soon. 
"O Brother, Where Art Thou" was a mediocre installment. The stage was set for a solid hour, but all we got was a whole lot of filler and frustrating moments. I don't know how much longer I can wait for these so called answers. 
Other tidbits from the episode:
Something isn't quite right with where Hanna's college money came from. Sure, her mother must be ecstatic, but you'd think that knowing what her daughter has gone through, she'd be a little skeptical.
It was nice to see Mona and Mike sharing the screen. She is obviously cut up about having him wait around for her after he tried to talk her out of executing her plan that led to the town thinking she was dead. 
Will Toby be able to forgive Spencer? Will this argument lead her into Dean's arms? We'll need to tune in for more!
Remember watch Pretty Little Liars online, right here on TV Fanatic. Get caught up on all the action now. 
Note: Pretty Little Liars Season 6 Episode 8 airs Tuesday July 28 at 8/7c on ABC Family.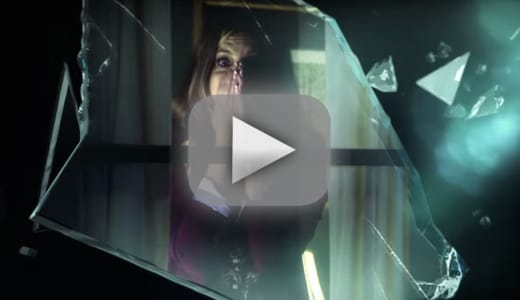 Paul Dailly is the Associate Editor for TV Fanatic. Follow him on Twitter.