Awkward Interview: Monty Geer Teases the Final Season, Cole's Relationship Status
Paul Dailly at .
Awkward might be coming to an end, but it sure looks set to go out with a bang. 
Yes, there are still 24 episodes left, but we couldn't resist the opportunity to speak to Monty Geer, who plays Cole.
The actor gave us several teases about what's to come and also spoke about what it was like to say goodbye to one of the funniest shows on TV.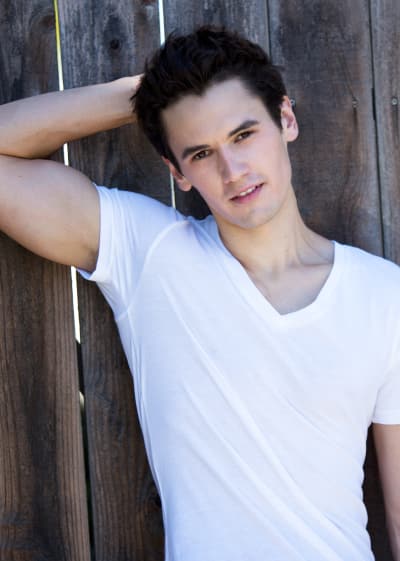 TV Fanatic: How do you feel about Awkward coming to an end?
Monty Geer: I'm pretty sad. It has been such an amazing show to work on, and playing Cole has been incredibly fun. Every scene I got to do something wild and unexpected, which is my favorite type of acting. I know there are a lot of fans out there that have grown up and gone through high school at the same time as these characters, and to us it feels like high school is ending too. It's a monumental time in someone's life. I just hope my next show will be this fun to work on, because Awkward. has been a blessing.
TVF: What will you miss most about working on the show?
MG: The amount of freedom we were given was unlike any show. Cole was so unique, I could go through every scene thinking, "What's the craziest thing I can do right now?" The very first day we filmed, I grabbed a background actor by her legs and dragged her across the lawn, without telling her in advance! That creative freedom is hard to find in most television shows.
TVF: What attracted you to the role of Cole?
MG: I'm also troublemaker. I say some really offensive and "mean" jokes to my closest friends because they know I love them and don't mean it. But that's my favorite type of comedy. I love pushing the envelope. I do it to strangers sometimes too, but that's a bad idea. I get in a lot of circumstances where right before I say a joke, my only thought is, "I'm probably about to learn what it feels like to get punched in the face".
TVF: Was it a daunting experience joining the show so late into the run?
MG: It definitely was because everyone had already been working together for three years, so for a while I felt like the new kid. But the cast and crew are extremely nice, and were very welcoming when I joined. Although, Beau still doesn't let me in his trailer ever since he walked in on me naked in it. HE HAD A NICE SHOWER?!?! WHAT WAS I SUPPOSED TO DO?!?!
TVF: How much do the characters change between Seasons 5A and 5B?
MG: Everyone definitely changes a little. It takes place a year later, so the characters are at different places in their lives. However, mainly their circumstances change. There are no huge changes to the main cast; Jake doesn't come back with a thick Cuban accent. #Spoiler.
TVF: Anything you can tease about upcoming installments?
MG: There's a little drama between Theo and Cole this year for the first time. We're not just all comedy this season. Another man may come in and break up our friendship. Yes, Theo and Cole are JUST FRIENDS. I would never date Theo, his hair is far too girly for me. (This is one of those circumstances where I hope Evan knows I'm joking. Come on, Evan, I love your hair! Put down that sword!)
TVF: I understand you're working on a pilot at the moment. How is that coming along?
MG: Great! My writing partner and I finished it and are passing it around now. We're also starting another one. They're both comedies and lean more towards my edgy side of humor. If it doesn't sell, I'll release it through my next 60,000 tweets on @MontyGeer.
TVF: Anything else you're working on at the moment?
MG: I just finished shooting a drama in which I go blind, called "The Adventures of Sam Wolf." It was shot in the North California Red Woods and looks really cool! I also did an episode of a new College Humor and truTV show called "Adam Ruins Everything." And Season 5 of Awkward returns August 31st!!!!!
Remember you can watch Awkward online, right here on TV Fanatic. Get caught up now!
Look out for Awkward's return on Monday August 31st at 9/8c on MTV and look out for our a full rundown after the episode airs. 
Paul Dailly is the Associate Editor for TV Fanatic. Follow him on Twitter.