There's been all kinds of talk about a Caskett baby…but according to co-showrunners Alexi Hawley and Terence Paul Winter, it appears that another Castle couple will beat them to it. 
"We have some exciting news for the Ryan family: They're expecting another kid," Winter tells TV Guide.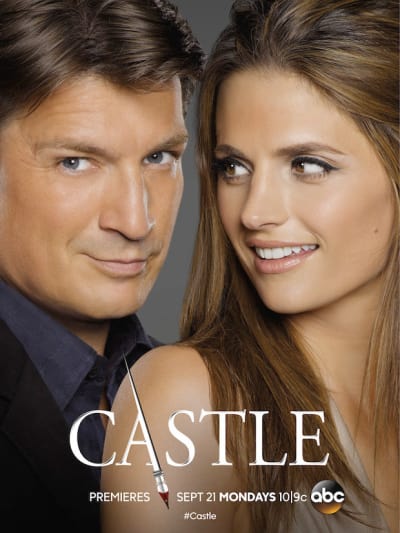 How will that effect Ryan who already has little Sarah Grace at home?
"Ultimately, that's going to make Ryan even more paranoid and more excited about trying to make more money. When he sees Beckett rising up in the ranks, the boys realize it's time for them to start looking at their futures, which is going to create some tension and conflict between them."
Whether or not the new little Ryan will nudge Rick and Kate towards baby making remains to be seen but we're assured that Hayley won't be an issue:
"That was never our intention," Hawley says of introducing the new character. "It's not going to happen."
"It's always been about the Castle-Beckett love story. That's steeped in the DNA of the show, and that's what it will always be," Winter says. "Now, it's about exploring the next evolution of it. How do we deepen that love story? What challenges can we put their way that can put their romance at a much higher, different place?"
Want to see more of the Caskett evolution? Castle Season 8 Episode 1 returns Monday, Sept. 21, on ABC.
Can't wait until then, you can watch Castle online here at TV Fanatic. 
C. Orlando is a TV Fanatic Staff Writer. Follow her on Twitter.