Kidnappers around the world, beware.
We are about to find out how Bryan Mills acquired his particular set of skills.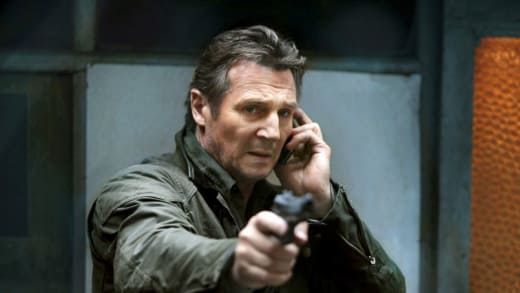 In news we definitely did not see coming, NBC has ordered a prequel to the movie Taken... straight to series, no less.
Liam Neeson, however, will not take on the role that turned him into a major action star, as the show will be set many years before Bryan's wife and daughter were apprehended.
Luc Besson, who wrote and produced all three Taken movies, will serve as executive producer of the upcoming drama.
Taken was an unexpected hit when it came out in 2008, spawning a pair of sequels and aunting Neeson to the pantheon of beloved action heroes.
So now it must be asked: Who should play a young Bryan Mills?
And also: A Taken prequel? REALLY?!?
Matt Richenthal is the Editor in Chief of TV Fanatic. Follow him on Twitter and on Google+.