Days of Our Lives Scoop: Rob Scott Wilson & Kate Mansi Talk Shirtless Confessions
Jim Halterman at .
Is the love story between Ben and Abigail doomed on Days of Our Lives?
When one of the couple (Ben) goes mentally off the deep end, kills a slew of people in town and then kidnaps his love (Abigail), it might make  you think that there is no happily ever after for this couple.
Plus, hello, Chad is still out there and is hot on the trail of the woman he loves (Surprise! Also Abigail!) and may be able to save her.
However, as actress Kate Mansi explained to us this weekend at the Day of Days event in Los Angeles, despite any feelings for Chad, Abigail also still loves Ben despite everything he's done.
And while it's a stretch to think she's as damaged as Ben is, Rob Scott Wilson added his character's family make-up is behind much of what he's doing, as you'll see in the first half of the interview:
In the second half of the interview, I had to ask Wilson - who is often sans shirt on the show - how exactly Ben has found time to work out and keep that impressive six pack when he's been holding Abigail (and her unborn child - which could be his or Chad's) captive in a remote cabin: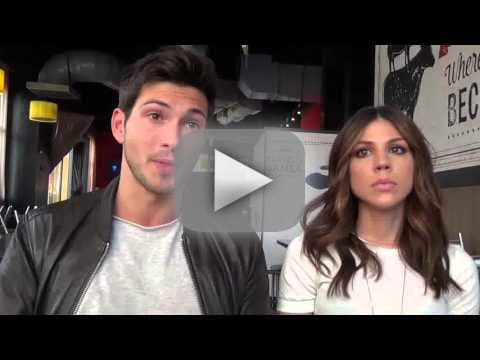 Days of Our Lives airs weekdays on NBC. For air time, check your local listings. 
Jim Halterman is the West Coast Editor of TV Fanatic and the owner of JimHalterman.com. Follow him on Twitter.