Homeland Season 5 Episode 10 Review: New Normal

Carissa Pavlica at . Updated at .
Peter Quinn is alive. For now.
By the end of Homeland Season 5 Episode 10, he was by the partnership of Carrie and Astrid, and it appeared he was on life support. That seems to be the fate of his character, of late, so it's not surprising. If there's a life or death situation, you can find Peter Quinn on the wrong side of it.
Meanwhile, inexplicably, everything's coming up roses for traitor, Allison Carr. Does she emit some sort of powerful pheromone or what? It's a little hard to believe, to be honest.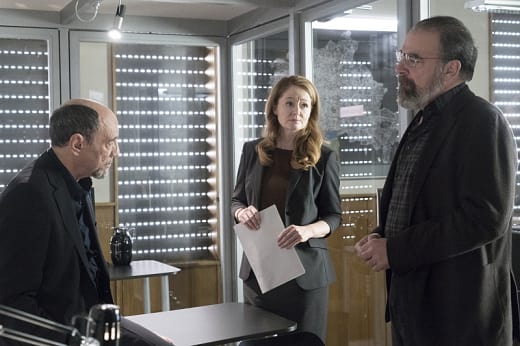 I'm going to admit right here that I cannot stand Allison. Miranda Otto plays her to such perfection that my disdain for the character grows with each breath she takes. The way she speaks down to everyone, not just in attitude, but literally in the timbre of her voice, is astonishing. 
Allison is so cold and calculating – so ruthless – that it's hard to understand why so many see her as loyal to the cause. This really hit home when she was being guarded outside while smoking a cigarette. Unless I'm completely off my rocker and the biggest conspiracy theorist this side of Mel Gibson's role in Conspiracy, right under the fellow's watching gaze, she communicated with the old dog walker by way of removing something off of the bottom of her shoe.
It took Carrie's presence to knock some sense into Saul, but Dar has never been a fan of Carrie. In fact, if Carrie believes Allison to be working against the US in any fashion, Dar will likely go to the ends of the earth to prove her wrong. 
Speaking of Carrie...she looks awfully at home everywhere at the moment, doesn't she? While she still has some sort of credentialing so she can access records for her work in the private sector, she is not in the CIA. She has no position or authority within the government. Why is she walking around the CIA offices and working hand in hand with Astrid in an official capacity? Did I miss something other than her reconciliation with Saul?
It's certainly a good time to have all hands on deck, but it's also unexpected.
Maybe that's just another offshoot of the "new normal" noted in the title. Pretty much everything is new. The phrase itself came to light when the government refused to warn the citizens of Berlin of an impending terror strike, lest they give the terrorists the power they're seeking by spreading the word. Or something.
So, let your citizens die on the train, as long as those pesky terrorists don't feel any extra power lobbed their way when share the news of a city specific threat. I'd venture to guess there are a lot of other reasons the government wouldn't want to release such a message that I just won't get into right now. The government's reasoning rarely has the welfare of the masses at heart.
The argument between Jonas and Laura over a client's knowledge of the threat was also interesting. It's hard not to side with Jonas, especially if you happen to live in that city. At what point do people stop fearing terrorists and "tattle" on them so they don't hold power, and what point does the government stop bullying innocents who get caught in the line of fire?
Otto tried to get in the middle and work things out in the best way possible (given his past stance on such issues, I had no idea which way he would lean). The question is – did Saul sell him out or did word get to what appeared to be German authorities in another way? I'm betting on the latter. Considering how personal the attack is to the US with Quinn's involvement, wouldn't he want to speak directly with Otto's witness?
While Homeland Season 5 is entertaining, it doesn't have those moments in it like we had in Homeland Season 4, such as the tragic event that started off the season when the Station Chief was killed, or Carrie's meds being changed and watching her descent, or Saul begging Carrie to let him die if he was caught again or her not keeping that word and sending him into the arms of the enemy once more.
Even Carrie and Quinn's cat and mouse game in the woods or Quinn's several near misses with death don't have the emotional impact or the heightened stakes that have come in previous seasons. Maybe it's just me. Do you guys feel as though tensions are running high? Are you surprised at every turn? Share your thoughts in the comments after watching a preview of Homeland Season 5 Episode 11!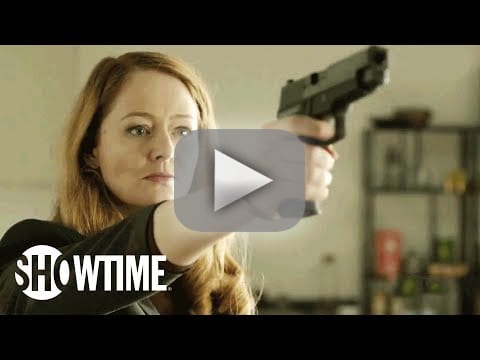 Carissa Pavlica is the managing editor and a staff writer and critic for TV Fanatic. She's a member of the Critic's Choice Association, enjoys mentoring writers, cats, and passionately discussing the nuances of television and film. Follow her on Twitter and email her here at TV Fanatic.