Castle Episode Teaser: Is the Caskett Magic Back?

Christine Orlando at . Updated at .
I just watched my screener for Castle Season 8 Episode 9 and…
I won't give away too many specifics, but if you'd like to watch "Tone Death" completely spoiler free, then I suggest you stop reading now!
You've been warned.
Okay, here we go…
I really wanted to like this episode. It just didn't happen, but on the upside…
I didn't completely hate this episode either, and after the first half of Castle Season 8, that's saying something.
Highpoint: Martha is wonderful, and she has an inspiring moment towards the end. It may be the best scene of the hour.
I think Alexis is now majoring in bubbles and emojis at Columbia.
The a cappella singing comes in at an unexpected moment and is truly fun.
Any '80s music fans should be happy with some of the songs.
We see the aftermath of one love scene and more than one fake fight between Rick and Kate.
Both Castle and Beckett make up stories about their fake separation putting their friends in an awkward position.
Castle looks like a bumbling fool more than once.
Someone surprising sings a cappella and is darn good.
It's mentioned that Castle is a best selling novelist. 
It took a while for me to realize that there was no Hayley, Vikram, or that new public defender in this episode. I certainly didn't miss any of them. 
To be honest, I'm relieved that Rick and Kate aren't really apart, but the Caskett magic still isn't quite back.
Would it be so horrible to see a happily married couple on TV?
Don't forget to tune in for Castle Season 8 Episode 9 on Monday, February 8th to judge for yourself and then come back for my full episode review.i
If you want to catch up on past episodes, you can always watch Castle online here at TV Fanatic.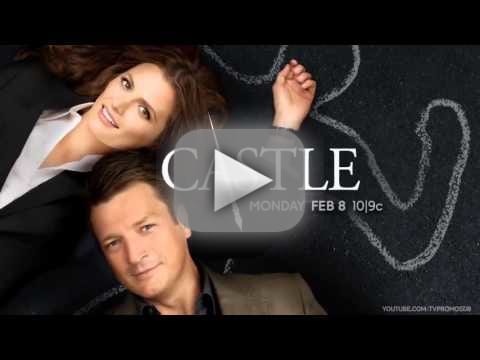 C. Orlando is a TV Fanatic Staff Writer. Follow her on Twitter.