iZombie Season 2 Episode 15 Review: He Blinded Me with Science
Meg Bonney at . Updated at .
Things are all starting to come together on iZombie Season 2 Episode 15. Usually, the police case is sort of the white noise or comic relief around the continuing plot lines. They are entertaining, but don't contribute much. 
Until now.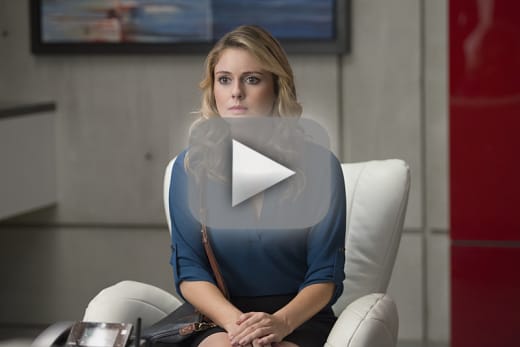 This case led Liv and Clive right to the Max Rager offices, and I couldn't help but cheer a little. More Vaughn Du Clark is always a good thing (unless you're his kid, but we will get to that)! 
After that Rita/Gilda reveal on iZombie Season 2 Episode 14, I expected a quieter episode, yet this was anything but. Why? The biggest noise maker in this episode had to be the contender for worst father of the year, Vaughn Du Clark. 
It wasn't all that shocking to find out that Rita is his daughter. There relationship has always leaned in that direction.
Also, did you notice just how strong he is on Super Max? That eight ball went through the wall! That stuff is nuts.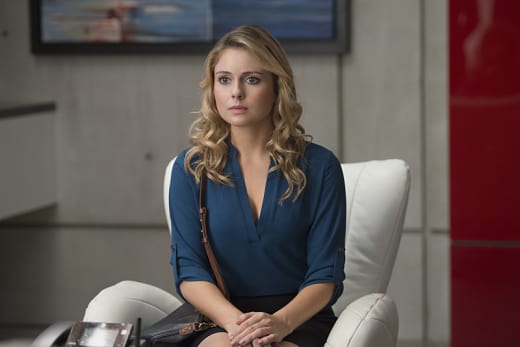 It's easy to peg VDC as an eccentric evil nut job, but now that he has a daughter in the mix, I expected to see a different side. The moment he provoked that uber zombie, I had a feeling something really bad would happen, but I wasn't quite ready for that. 
This guy remained 100% true to his usually insane ways. Rita is clearly a zombie now after all of those scratches, but what does that mean? She was attacked and turned by a rabid zombie on Super Max. Does this mean that she will become a strain of zombie like what we saw in the basement? 
Rationalization isn't just a river in Egypt.

Ravi
With Ravi working on the cure and Liv knowing more about the secret basement now, can they can team up to save Rita? No? Am I the only one who actually liked her cold hearted ways? 
OK, fine. 
Speaking of the cure, I am really enjoying the strange bond between Major and Blaine now that they are seeking the same thing. It's not really friendship, but they are in the same boat, so it makes them natural allies in a way. I like that. 
Liv and Drake are not doing so great in the love department and are even worse now that her ex will be sticking him in a freezer. What does this mean for the Vice operation? Will the cops get even more involved now that one of their own has gone missing? Is Major in even more trouble? 
Liv might be in hot water of her own now that Clive and Bozzio found out about the human brains. Come on detectives. Detect! How have they not figured this whole zombie thing out yet? 
I don't murder employees over missed deadlines, as a rule.

Vaughn Du Clark
Also, I just want to throw out that I would love to see more interactions between Ravi and Blaine. Blaine is amazing with everyone but has such a fun and tense comedic relationship with Ravi. I could watch an entire show of Blaine trying on Ravi's clothes and speaking with his accent. Comedy gold! 
If you missed any of the horrible parenting or crazy zombie action, be sure to watch iZombie online to stay current on all things iZombie!
Meg Bonney is a staff writer for TV Fanatic. Follow her on Twitter.