Shades of Blue Season 1 Episode 9 Review: Live Wire Act

Christine Orlando at . Updated at .
One of the best things about this show is that it somehow manages to surprise me every, single, week. 
Shades of Blue Season 1 Episode 9 was no exception.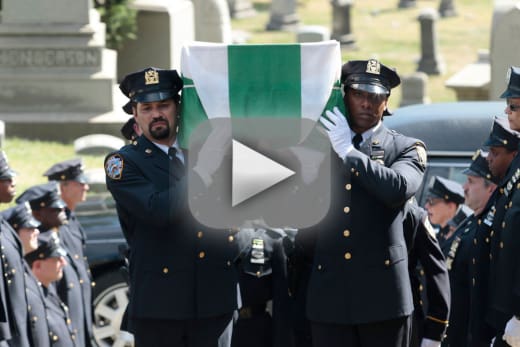 I was as shocked as Wozniak to find out there was a man locked up in that trunk. From the look on Woz's face, I first thought it was a dead body and not a live one.
Then again, at this point, disposing of a body would have been all too easy. Dealing with a live kidnapping victim was an entirely new twist.
How long can they keep that guy tied up on Wozniak's boat before things begin to spin out of control? Of course, things are hardly in control now.
Who the heck is Donnie in bed with…and I don't mean Wozniak? I really wish they had shown Stahl's face when it became clear that Donnie and Woz had more than a professional relationship.
Donnie said he was doing this for them, meaning he and Woz. Does Donnie really think that Wozniak is going to leave his wife for him? Because if he does, he's living in a dream world. It wouldn't surprise me if Woz killed Donnie before letting their secret affair go public. 
Speaking of secrets, Stahl tried to keep Harlee's connection to Zepeda a secret, but Molly was like a dog with a bone. She just wouldn't let it drop.
Since she doesn't trust her partner, Molly brought her suspicions to the District Attorney. Little does she realize that the innocent man she set free could destroy Harlee. 
What are the odds that Zepeda will end up in the middle of this case and make a mess of everything? Probably pretty good. I'm also interested in seeing Stahl's reaction when he finds out what his partner has done.
Does Stahl actually care about Harlee or is he just playing her as a means to an end? I used to think he only had a creepy obsession where she was concerned, but now I'm not so sure. Will he help protect her or let her go down if it means taking down the rest of this crew? 
Saperstein's funeral had Wozniak on edge. He got drunk and slept next to the grave of the friend he murdered. Later, he literally pulled Donnie out of an official deposition. At what point does he completely lose control?
On a slightly lighter note, it was good to see Tufo and Loman working together to pick up where Saperstein left off. Maybe it wasn't within the letter of the law, but maybe letting Dr. Isaiah go was the right thing, just the same. 
The crew is looking to feel normal again. They want to feel like a team, but will letting Wozniak lead them land them all in prison or dead?
Check back next Thursday for my review of Shades of Blue Season 1 Episode 9, and if you can't wait until then, you can watch Shades of Blue online here at TV Fanatic.
C. Orlando is a TV Fanatic Staff Writer. Follow her on Twitter.