The Originals and The Vampire Diaries: First Crossover Photos!
Paul Dailly at .
The Originals will be in Mystic Falls before you know it!
Two of the brothers will make their way to the town on The Originals Season 3 Episode 17, but why are they going to the town that is now run by Matt Donovan?
Freya has been kidnapped by a new villain that wants Klaus dead because of the whole sire link fiasco... but considering Klaus and Hayley are miles out of town on the run, they settled for Freya. 
A link leads Finn and Elijah to Mystic Falls, but it seems there could be something more sinister at play when Matt shows up on the scene and makes it clear he doesn't want them in his town. 
We can't blame Matt. The supernatural beings have been nothing but treacherous in town and he wants to restore order, but is he still aware that Elijah is the more pleasant of the brothers?
It's doubtful that Finn would take too kindly to being threatened by a human who can barely take care of himself.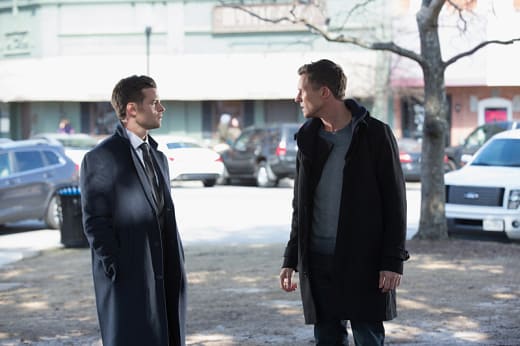 Will Finn and Elijah be able to get along? This family have always had their faire share of drama, but will they be able to put it aside in order to find their sister? 
That's something I'm sure we'll find out when we sit down to watch the full episode in it's entirety.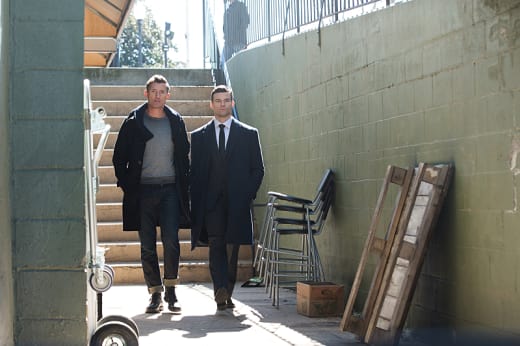 We still don't know whether they'll come up against any other familiar faces in town, but it'd be a bit of a let down if they didn't. 
The powers that be should be making good use of these crossover events because the sets for both shows are right next door to one another. 
Remember you can watch The Originals online right here on TV Fanatic to get caught up on all the drama. 
Note: The Originals Season 3 Episode 17 airs Friday April 8 on The CW.
Paul Dailly is the Associate Editor for TV Fanatic. Follow him on Twitter.