TV Ratings Report: Agents of Shield Falls To New Low
Paul Dailly at .
ABC's Wednesday night line-up just can't seem to catch a break. Every single show fell quite a bit from last week. 
Starting things off was Fresh Off The Boat with 4.2 million viewers and a 1.1 rating. That led into The Real O'Neals with 3.6 million viewers and a 1.0 rating. This won't be enough for the freshman sitcom to eke out a sophomore run.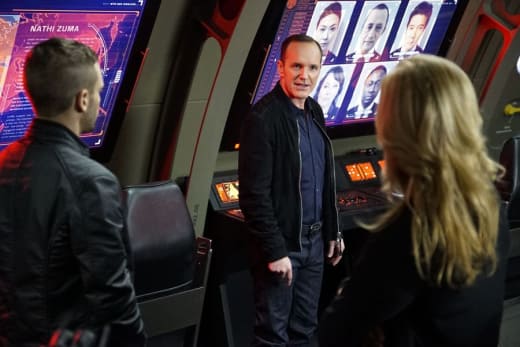 Agents of Shield then dropped to 2.9 million viewers and a 1.0 rating. Luckily for fans, syndication saved the show for another year, but at these ratings you should probably expect that to be the final season for the show.
Closing the night for ABC was Of Kings and Prophets with just 2.4 million viewers and a 0.5 rating. Look for this to be pulled soon in favor of encores of The Catch. 
And elsewhere around the dial:
On Fox, New Girl (2.3 million/1.0 rating) hit a new low, while Brooklyn Nine-Nine (2 million/0.8 rating) and The Grinder (1.6 million/0.6 rating) matched their lows. Grandfathered (1.5 million/0.5 rating) was an encore.
On CBS, NCIS (14.8 million/2.8 rating), NCIS: New Orleans (11.9 million/1.6 rating) & Limitless (5.9 million/1.1 rating) were in line with recent airings. 
On NBC, The Voice (11.1 million/2.8 million) slid and the premiere of Crowded (6 million/1.6 rating) did OK.
And on The CW, it was encores of The Flash (1.2 million/0.4 rating) and iZombie (0.7 million/0.2 rating).
Paul Dailly is the Associate Editor for TV Fanatic. Follow him on Twitter.